Doing the Math: The ROI of LeanDNA's Factory-Focused Inventory Analytics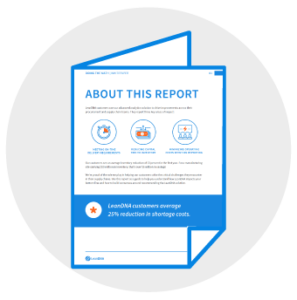 LeanDNA saves manufacturers millions of dollars by automating their analytics and bringing people together around their data to make smarter, faster, and more profitable decisions.
This white paper provides a deep look into the cost savings your company can expect to see by implementing our advanced inventory analytics solution. LeanDNA provides three key areas of impact:
Meeting on-time delivery requirements
Reducing capital tied to inventory
Minimizing operating costs spent on reporting
Ready to see how LeanDNA can impact your bottom line?
JUST A FEW OF OUR CUSTOMERS