Reduce Inventory & Improve On-Time Delivery
Actionable intelligence purpose-built for manufacturing
Dynamic Supply Chains Require Dynamic Decision Making
Supply chain professionals strive daily to reduce inventory and improve turns. Manual processes, data exports, and spreadsheets lead to out-of-date information, inefficiency, and lost time. LeanDNA provides automated tools and dashboards with daily data updates tailored for different responsibilities. This eliminates manual processes and provides the up-to-date info Inventory Leaders need to make the best decisions for their organizations.
Did you know?
For most companies, the top 10-20% of parts will account for 80% of the average monthly inventory spend.
Supply chain bench marking shows buyers and supply chain analysts spend more than 50% of their daily activity chasing information.
Standardized analytical tools and work processes linked to ERP data typically increase efficiency up to 20%.
Better Begins Here
LeanDNA has worked with over
100 factories across 16 countries
Factories trust us to deliver results.
Supply Chain Leadership Starts Here

Reduce Inventory

Improve Operational Performance

Sustain the Gains
Immediate, Actionable Insights
LeanDNA provides immediate opportunities for inventory reduction and improved on-time delivery performance.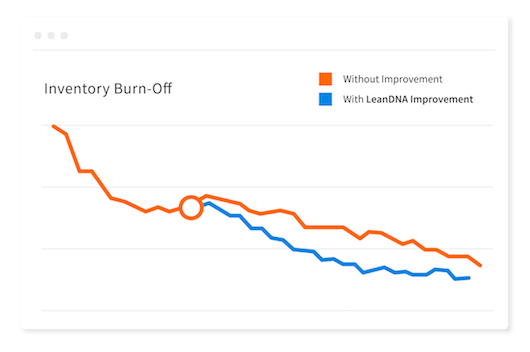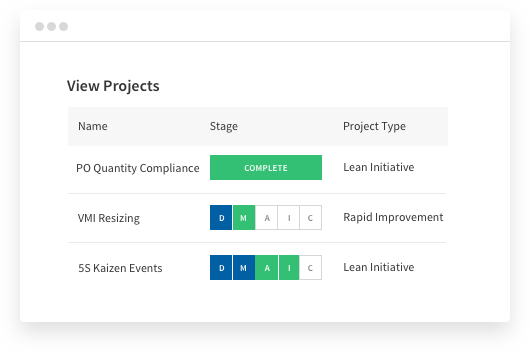 Built for Lean to Drive Results
LeanDNA is purpose-built to provide actionable insights to manufacturers and supply chain leaders without the time-consuming process of data preparation and spreadsheet manipulation. The ERP system mapping is pre-built, which means implementation takes days instead of months.
LeanDNA Actionable Insights
LeanDNA is a "cloud-based" actionable intelligence platform, built by lean experts with powerful analytics and best practices operational dashboards. Requiring no on-premise software, it's quick to implement and provides seamless integration with your current ERP system.
Learn More