Actionable Intelligence for Lean Factories
Fast deployment. Pre-built ERP integration. Immediate results.
Meeting Customer's Needs in an On-Demand Supply Chain Environment
Optimization challenges are prevalent across supply chain and lean manufacturing domains. Customers demand more variety, delivered faster and at a lower cost. In the face of increased speed and complexity of data, LeanDNA is here to help make fast and accurate procurement decisions.
Did you know?
For most companies, the top 10-20% of parts will account for 80% of the average monthly inventory spend.
Supply chain bench marking shows buyers and supply chain analysts spend more than 50% of their daily activity chasing information.
Standardized analytical tools and work processes linked to ERP data typically increase efficiency up to 20%.
Better Begins Here
LeanDNA has worked with over
100 factories across 16 countries
Factories trust us to deliver results.
Unleash your potential

Reduce Inventory

Improve Operational Performance

Sustain the Gains
LeanDNA delivers immediate, actionable insights
Reveal and simplify short-term opportunities for inventory reduction and improved performance.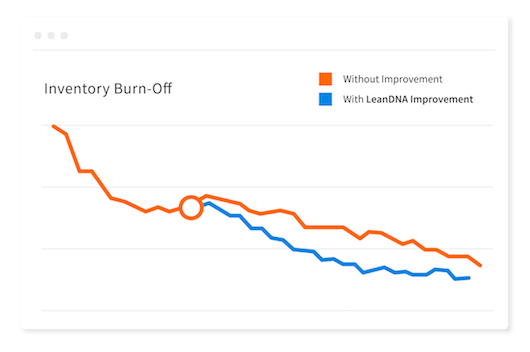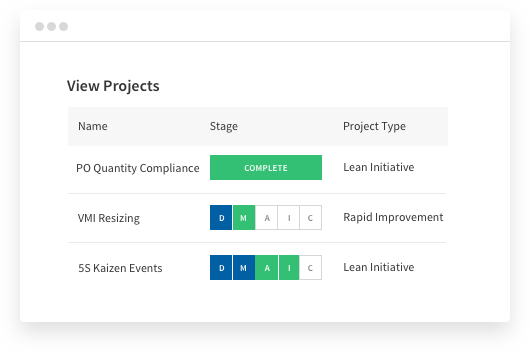 Built for Lean. Drives Results.
LeanDNA links data analytics to lean projects to create a single cloud-based system for project execution, alerting, and reporting.
LeanDNA Actionable Insights
LeanDNA is a "cloud-based" actionable intelligence platform, built by lean experts with powerful analytics and best practices operational dashboards. Requiring no on-premise software, it's quick to implement and provides seamless integration with your current ERP system.
Learn More