Reduce Inventory and Improve On-Time Delivery
Actionable Intelligence Purpose-Built for Manufacturing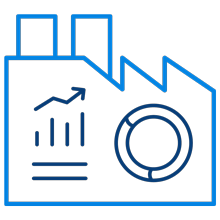 Factory Analytics
Cloud-based factory and supply chain analytics that deploy immediately to reduce inventory and shortages.
See How It Works
Dynamic Supply Chains Require Dynamic Decision Making
Supply chain professionals strive daily to reduce inventory and improve turns. Manual processes, data exports, and spreadsheets lead to out-of-date information, inefficiency, and lost time.
LeanDNA provides automated tools and dashboards with daily data updates tailored for different responsibilities. This eliminates manual processes and provides the up-to-date info inventory leaders need to make the best decisions for their organizations.
Supply Chain Leadership Starts Here

Reduce Inventory

Improve Operational Performance

Sustain the Gains
Did you know?
Buyers and analysts spend 50%+ of their time searching for information that LeanDNA automatically provides daily.
When linked to ERP data, LeanDNA's standardized tools and processes increase efficiency by up to 30%.
As supply chains mature using LeanDNA, many see a 200+% improvement in inventory turns.

5 best practices to reduce inventory by 10% in 90 days
Download Whitepaper
"We reduced raw material inventory by 20% in 7 months. LeanDNA was a cornerstone for our turnaround."
- VP & GM, Defence Equipment Manufacturer

Maturity curve: improving inventory turns by 200%
Download Whitepaper
" With LeanDNA, we can translate information into action - and know what actions will have the greatest impact on the cash flow."
- VP of Supply Chian, Global Aerospace Manufacturing Company
Immediate, Actionable Insights
LeanDNA provides immediate opportunities for inventory reduction and improved on-time delivery performance.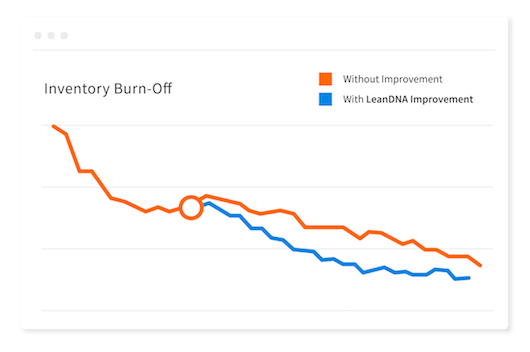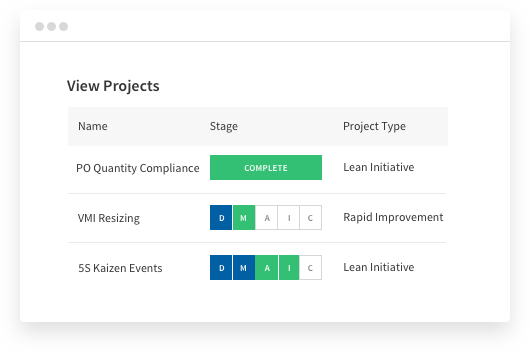 Pre-Built With Seamless Integration
LeanDNA turns data into actionable insights without the time-consuming process of data preparation and spreadsheet manipulation. ERP system mapping is pre-built, which means implementation takes days instead of months.
Get Your Inventory Under Control