Bringing People & Data Together With Collaborative Analytics
Leaders in manufacturing and supply chain have much at stake if they fail to evolve with increasing demand and the challenges of globalization. Our customers know what's on the horizon and are building the platforms they will use to meet those challenges. They know they can't wait - even if their systems are changing or not fully functional, there is no "perfect" moment.
The world's manufacturing leaders use LeanDNA to bring their people and data together in real time to make faster, more profitable decisions at every level. Buyers, suppliers, and executives share a cloud-based platform that combines the automated decision making of predictive and prescriptive analytics with real-time collaboration capabilities to solve challenges and drive improvement. Our customers are the visionaries driving a revolution in the way teams work together across their supply chain to solve inventory management problems.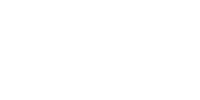 See How Leading Global Manufacturers Save with LeanDNA in these Case Studies