The State of Supply Chain 2022 Webinar Recap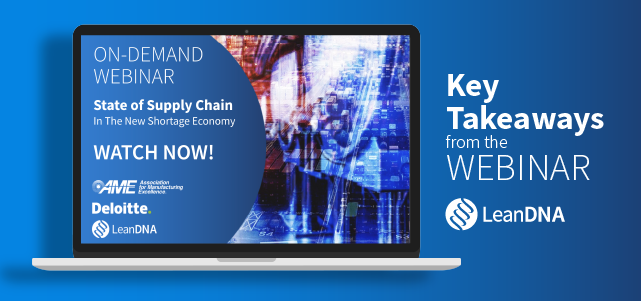 This week LeanDNA and The Association for Manufacturing Excellence (AME) hosted a webinar on the current state of the supply chain and the New Shortage Economy. Our very own Richard Lebovitz and Kamalina Srikant joined AME's Robert Martichenko and Deloitte Consulting's Louis Librandi to expand upon results from the recently published "State of Supply Chain in the New Shortage Economy" report and discuss the current pain points, opportunities, and approaches in manufacturing and supply chain operations.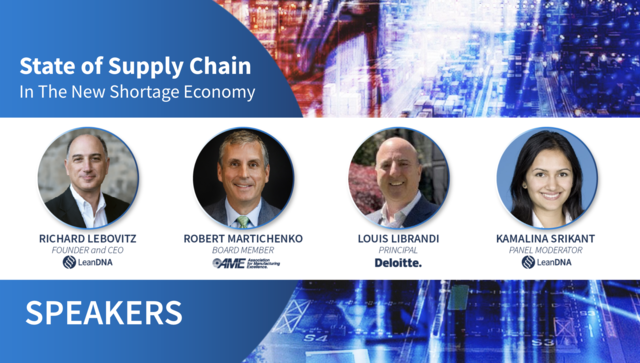 The New Shortage Economy 
"The combination of increasing product configuration in the factory with less control over your supply chain has been one of the key drivers of the shortages today."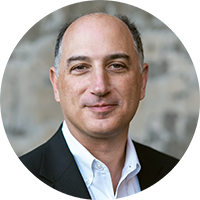 Richard Lebovitz
Founder and CEO, LeanDNA
It's no secret that manufacturers and the supply chain in general have faced unprecedented challenges during the pandemic, but COVID-19 isn't the sole reason for the rampant global shortages. In addition to the effects of the pandemic, a reliance on manual processes, an increasingly global supplier base, highly customized orders and sub-assemblies, and a more complex supply chain resulted in what experts quickly deemed the "perfect storm." It took years to establish a synchronized, balanced supply chain, and it was shut down almost overnight.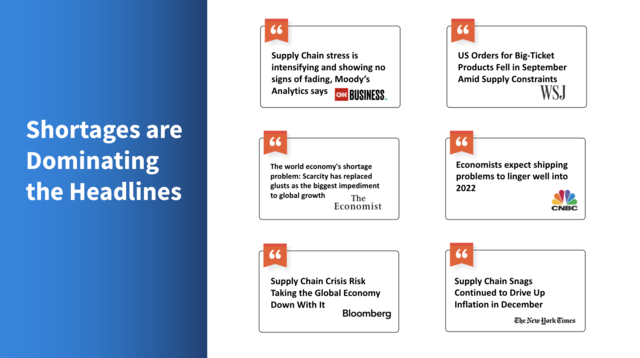 Our panel of experts went into depth about the reasons we are in the "New Shortage Economy." Supply chain risk is misunderstood. While it used to be defined as the risk of interruption, we've now seen that supply chain risk heavily involves demand risk. There was no gameplanning around major demand shifts, so how could manufacturers be prepared for the volatile demand brought on by the pandemic?
Today's manufacturers have extremely complicated supply chain operations that they have to carefully manage. However, the primary tools being used in factory operations are still spreadsheets. There's no denying that a lack of tools and smart technology has contributed to the situation today.
"[The survey report says] four to five manufacturers are seeing disruption. I'd like to know who that fifth manufacturer is that says there's been no disruption. They must be completely optimistic or they must not be paying attention."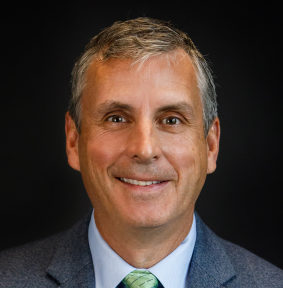 Robert Martichenko
Board Member, AME
For Technology to Help, Core Issues Need to be Addressed First
Planners, buyers, and suppliers are often working on different priorities and don't have standardized workflows or clear communication with one another. The key to breaking down these silos is to leverage technology that establishes visibility on the priorities that matter,  enabling easier collaboration with accurate information. Effective digital transformation doesn't mean rebuilding the entire technology stack from scratch, rather it means leveraging insights from existing systems and investments to drive results. In sum, manufacturers need to invest in technology that will make their teams' lives easier. 
"It's never just about technology, right? Technology, no matter what platform you put in, is not going to solve all your problems. If you have bad processes and … inadequate training and skill sets, regardless of how much you invest and dump into a new technology platform, you're not going to get the results that you're planning for and capture the value of these big capital investments."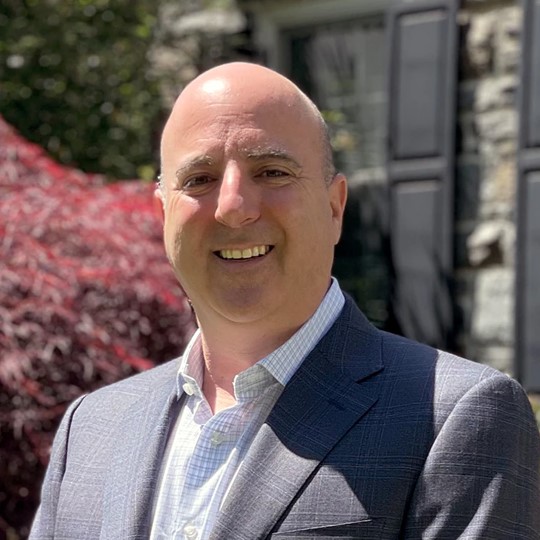 Louis Librandi
Principal, Deloitte
That being said, while implementing smart technology throughout supply chain operations is critical to navigate shortages, optimize inventory, and establish effective workflows, it's not the end all be all. If a company's core processes are immature and their workforce isn't properly trained, even if they invest in a big software package, there's no way they will get the intended results and achieve the true value of the technology.
This is just a taste of what was discussed in the full webinar. Ready to learn more? Watch the full webinar recording to learn more about how manufacturers can navigate today's shortage economy and prepare for the challenges heading their way in the near future.