Supply Chain Front and Center: Thoughts From the APICS 2018 Conference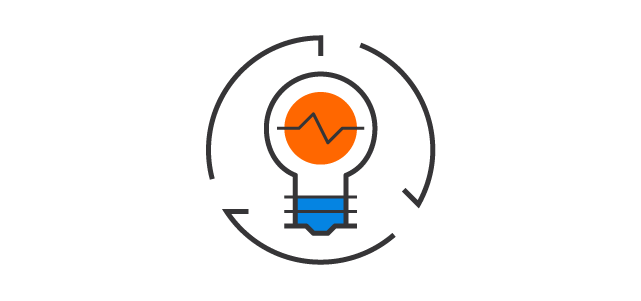 Hello from Chicago! I'm here attending the APICS 2018 supply chain conference, and I'm spending time around some brilliant minds in manufacturing and supply chain. I'd like to share a little of what I've encountered here through great speaker sessions and conversations with industry leaders.
Supply Chain Optimization is More Important Than Ever

First, it's been refreshing to see that leaders are focusing more energy and effort on their supply chains. Fifteen years ago, many companies didn't pay close enough attention to their supply chains and most didn't have a good grasp on why they were so important or how much savings potential was available.
These days, you can read about supply chain insights on the front page of many major newspapers and the industry is taking note. There's been a great deal of buzz at the conference about how manufacturing leaders can improve profitability through improvements to process, technology, and especially the culture and behaviors of their people.
The Industry is Turning Greater Focus to SIOP
Second, I've heard quite a bit of dialogue about the importance of Sales Inventory Operations Planning (SIOP), and more specifically, how to plan demand better. Many supply chain leaders focus on what happens outside the walls—things like transportation. But at APICS 2018, I've talked to more and more leaders who are focusing on how to improve profitability inside the walls through things like better technology and processes.
Supply Chain Leaders are Weighing the Impact of Tech Tools
This brings me to my final thought from the last couple of days: in one session I attended about SIOP, the speaker said 30 percent of improvement comes from process definition and discipline of teams, while 60 percent is due to behavioral and cultural factors. The speaker attributed the other 10 percent to changes or upgrades in technology.
My thought on this is that the speaker was only talking about certain types of technology that many manufacturers are already familiar with. Most of these software platforms serve one purpose and create even more disparate processes. Our solution at LeanDNA actually streamlines processes, improves accountability, and brings teams together to solve common challenges and improve profitability. This is exciting to me because it shows that there is a huge need for better technology to improve the workflows of supply chain professionals.
I'm looking forward to finishing the day here in Chicago and hearing from more industry experts. If you're at the APICS 2018 conference, stop by and say hello.