Medical Device Manufacturer Reduces Inventory 20 Percent, Gains Inventory Control Amid COVID-19
A global leader in medical technologies had far too much inventory, limited visibility into their procurement operations, and no standardized process to manage it.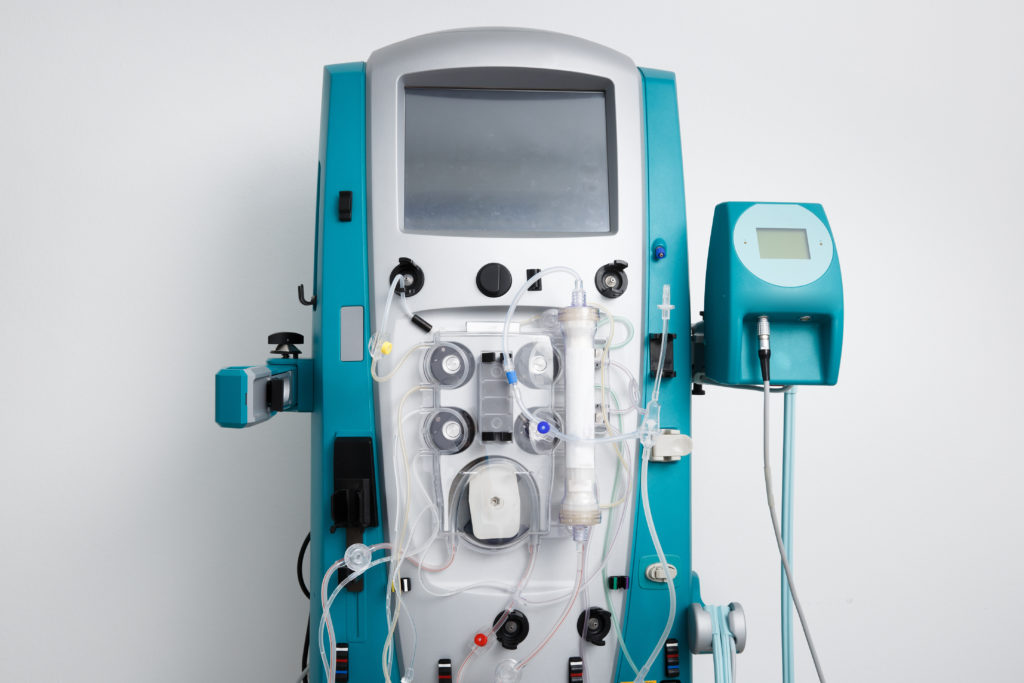 In early 2019, a global leader in medical technologies had far too much inventory, limited visibility into their procurement operations, and no standardized process to manage it. As with most medical device manufacturers, it was pivotal for the team to deliver on time to customers while continuously looking for opportunities to free up cash. 
To manage inventory prior to LeanDNA, team members each spent an estimated six hours to complete a single manual what-if analysis. "It was cumbersome. Every hour a buyer wasn't working on managing inventory was an hour wasted," said the Direct Procurement Manager. The team's strategy for ABC-XYZ order policy classifications often resulted in fewer purchase orders at high quantities to further cushion inventory, leading to a growing excess inventory challenge.
Even after buyers completed time-consuming data analysis using ad hoc reports, they still lacked a standardized process to prioritize what to do next. They were bombarded by too many alerts from their ERP system, SAP, and forced to manually identify their top 10 action items every day, with limited root cause information or context as to what value those actions would create. 
The limited visibility from SAP was not sufficient to manage the complex products and fluctuating demand. The result was missed efficiency and cash-saving opportunities.
Gaining focus, operational control, and complete visibility with LeanDNA
This medical device manufacturer's team partnered with LeanDNA in September 2019 to add total visibility, prioritized action recommendations, and automated analysis—including PPV spend analytics, inventory optimization, and shortage reports—to their operation. After a four-week implementation, they experienced the "fastest return we've seen from a software, with 10 times the return in only six months," said the supply chain analytics manager. The team quickly reduced inventory by 9.3 percent in the first five months and improved customer on-time delivery to 97 percent, freeing up critical working capital and setting up a resilient foundation for future disruption.
"LeanDNA prioritizes the best actions for us to take. Sometimes the smallest things that had little value took up all the time, and we wouldn't get results from them. LeanDNA allows us to see what matters the most every day so we can do that first."
—Lead Buyer, Global Medical Device Manufacturer 
Automated shortage alerts to improve on-time delivery
The team also utilized LeanDNA's shortage analytics to automatically surface their most critical shortages. Before, their ERP system frequently delivered inaccurate messages and red flags, forcing the team to "look at a long list and just do the best they could." After using LeanDNA for two months, the team prioritized and significantly reduced critical shortages, and have since maintained a 50 percent critical shortage avoidance. [5] They also utilized the supplier trends over time to tackle delivery issues before they resulted in shortages, soon achieving a 97 percent customer on-time delivery rate.
A foundation of operational command and standardized work
With new processes in place, the innovative team gained control over their inventory process, ultimately freeing up critical cash previously tied up in excess inventory while improving customer delivery at the same time. After experiencing the benefits of automated analytics and standardized workflows, the company is now expanding their usage of LeanDNA to sites across the globe. And with these processes in place, the team was prepared to take on unpredictable shifts in product demand that proved pivotal during the COVID-19 pandemic in 2020.
"We're experiencing a huge increase in demand as a result of the COVID-19 crisis. Luckily, we have LeanDNA on our team. Their technology and support team help us optimize our inventory and strategize supply so we can continue to provide life-saving equipment to the doctors and medical professionals finding and testing cures for the virus."
—Supply Chain Analytics Manager, Global Medical Device Manufacturer
Global Medical Device Manufacturer and COVID-19
The stakes were heightened in 2020, as demand for this manufacturer's life-saving blood transfusion technology increased by 80 percent overnight due to COVID-19. The buying team looked to LeanDNA to simplify and simulate demand changes and its effect on stock. The reduced complexity of their component parts provided a complete view of how new demand compared with parts on hand—a process that previously would have taken an entire day of manual analysis—allowing them to identify current and predicted shortages in real time.
When demand suddenly increased, the team relied on LeanDNA's material shortage report and the automated shortage criticality capability to identify, prioritize, and cross-collaborate on actions to avoid critical shortages. The automated criticality rendered 80 percent of shortages non-critical for that time, and thus, they became deprioritized. The team was able to predict and reduce their highest-priority shortages by 50 percent in 3 months during the pandemic.
Even through the demand increase, the team maintained their inventory reduction initiatives on non-essential parts as well, driving a 20 percent reduction after a full year with LeanDNA. The pre-established standardized workflows and reports enabled the team to collaborate and stay aligned on goals, especially when teams were forced to work remotely due to safety concerns. Total visibility into inventory data and actions was not a concern for the procurement team during this uncertain time.
Find out what's possible for your business.
Set up 15 minutes with one of our inventory optimization experts.
Get a copy of this case study as a printable PDF.
% priority shortage avoidance in 3 months
% inventory reduction
in 12 months
% customer on-time
delivery rate