In this continued series, we're talking about the three must-haves of a successful factory management operation. First up: Total visibility into trusted, actionable data (not just siloed data that tells you where things are struggling). 
At some point in their careers, every manufacturing or supply chain professional has felt like they're drowning in data coming from disparate sources, business units, regions, sites, and ERP systems, but thirsty for action. This is one of the biggest challenges of supply chain complexity today, especially with mergers, acquisitions, and globalization–disconnected and inconsistent information sources that lead to inventory buildup, critical shortages, and ultimately missed deliveries and wasted dollars. While complexity will vary from business to business, one simple truth unites them all: You can't manage and make decisions from what you can't all see. 
Achieving total visibility into actionable data means you've successfully done these three things:
Standardized how you define your metrics across sites and systems

Consolidated and harmonized those into a single source of truth for everybody to take action from

Resolved any inconsistencies and anomalies that will naturally start to show themselves (especially if you've adopted a platform to automatically surface these issues)
It means you and your teams have a single trusted place to drive effective and informed decision-making. 
Small, medium, and large discrete manufacturers across all industries can benefit from this type of transparency. Whether you're making airplanes or metal detectors, these best practices will help establish the total visibility needed to manage and optimize inventory where and when it matters: 
1. Clearly define your metrics. Above all else, make sure you're thinking about the metrics in the same way across the organization. For some, this might mean documenting and rolling out the standard definition of KPIs like critical shortages or excess inventory, but you'll need to decide which are most critical for your operation.
Once you establish the definitions, roll them out to the business and assign people at each of your key sites or business units to be accountable for their standardization throughout their organization.
2. Prioritize trust. As you put everything into one place, you'll soon realize the information is not as clean as you might have thought. Prioritize building trust in your data.
A clear definition is needed, but often, data is just dirty in the beginning because it hasn't been consolidated and harmonized before. Spend some time double checking that your data is accurate and encourage your teams to do the same. Technology is available to help automate this otherwise very manual process. Provide tools that enable your teams to prioritize the biggest outliers and focus on the data elements that will have the biggest impact on your business.
3. Start small. If you're a larger business, begin with just a few sites and metrics, and let those be your guinea pig. Define the metric, establish trust in the underlying data sets, and demonstrate initial success. Try not to solve every KPI or data set at once.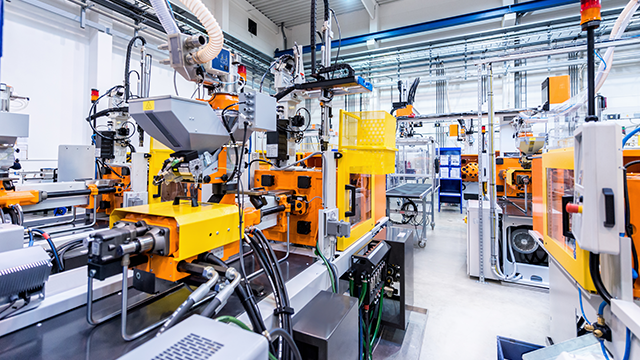 A STORY FROM A GLOBAL INDUSTRIAL MANUFACTURER: You simply can't manage what you can't see. One of our largest industrial manufacturing customers struggled with a very old ERP system and a planning tool that didn't feed back into it–resulting in a dozen sites working in silos to aggregate planning and inventory data into one, messy view. Their teams were in constant firefighting mode to try and avoid shortages and expedite their required parts. The simple consolidation of ERP data in a modern solution transformed their operation. They instantly uncovered the dirty data that hinder their operation, giving sight into the true state of inventory and critical shortages. In a couple of quarters, they drove down their shortages at a few sites by over 75%.
This first step is a big step to optimize your factories, deliver on time, and reduce excess inventory. Once you have visibility into your inventory, actionable data, and a standard way to surface key KPIs and critical anomalies, you will be able to effectively standardize work across the organization. We talk about that in the next blog.
Looking for the full story? Check out our webinar with IndustryWeek about how the factory is key to manufacturing survival in 2021.