5 Pro Tips for Making the Most out of AME Boston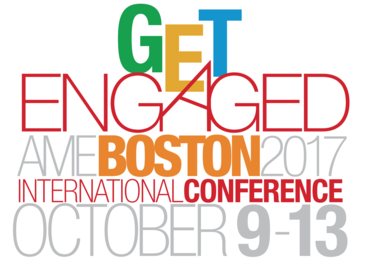 AME Annual International Conference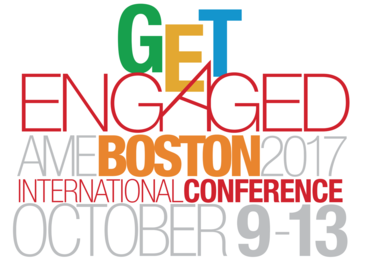 It may still feel like summer for many of us, but Autumn is just around the corner. And with Autumn comes AME's annual event! This year, AME's International Conference will fall (get it?) into Boston, MA from October 9th through 13th. And we at LeanDNA are excited to attend this year!
As with any show, attendees want to make the most of their experience. At AME, that means learning as much as possible about the latest in lean and continuous improvement. Here's some expert tips for making the most out of AME Boston:
1. Register for tours early
Participating in factory tours of local AME members' sites is a great way to see the best of lean at work. This year's sites include Thermo Fisher Scientific, Magellan Aerospace, and even Boston's Franklin Park Zoo!
But what a lot of folks don't know is that these tours fill up fast. Some are already completely booked! Take a look at all the tours on the schedule here and get registered before the show, so you can get the most out of these valuable events.
2. Plan your show in advance
Since you're already booking your tours now, why not come up with a full plan for your time at the show? Designate which sessions and presentations you most want to attend. When you go in with a strategy, you'll be able to spend more time learning and less time figuring out what to do next.
We really like the practitioner presentations. It's always great to hear about lean tactics in theory, but seeing how it actually worked in practice for companies at different stages of lean can really help put things into context.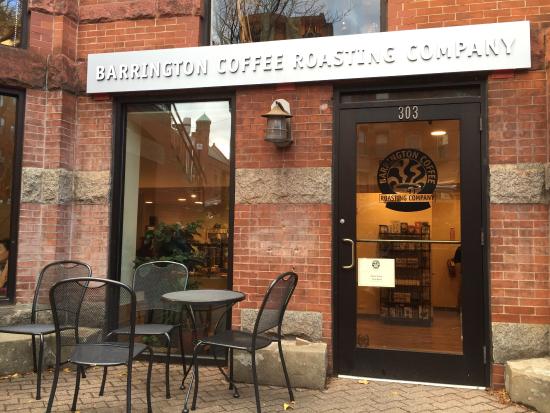 3. Go for a pick-me-up at Barrington Coffee Company
Good coffee is important! If you have a few minutes and a need for caffeine, why not grab a quick brew or snack from Barrington Coffee Company? It's a great local coffee shop just one block from the convention center.
If you need something even faster, there is a convenient Starbucks inside the Sheraton, which is connected to the Hynes Convention Center.
4. Bringing your significant other? There's events for them too!
At events, spouses, significant others, family, or friends often come along for the ride. But during the day, these folks are left to fend for themselves. Being alone in an unfamiliar city can be quite daunting!
Believe it or not, AME has a plan for this. Check out the AME Companion Program – for $100 a day (or $275 for all three of the show's main days), your spouse or significant other can join in on excursions of Boston. This year's plan includes a trip to Harvard, a tour around some of Massachusetts' oldest towns, and even a river cruise. Pretty neat!
5. Keep on learning at LeanDNA's "Ask the Expert" sessions
Break times usually look like this: 5 minutes to grab a drink and snack, 5 minutes to relax and freshen up, then 20 minutes of aimless wandering. Sound familiar?
Not at AME Boston! During the morning break each day, LeanDNA will be hosting "Ask the Expert" sessions at booth #324. Experts from around the industry will answer your questions on hot Lean topics. Here's what's in store:
Tuesday, 10/10 – Driving Working Capital Improvements in Supply Chain with Richard Lebovitz, LeanDNA CEO and AME Southwest Region Board member and AME Manufacturing Excellence award assessor.
Wednesday, 10/11 – Global, Multi-Site Metrics Visibility and Reporting with Haygan Ngo, Operational Excellence Lead at Integra Lifesciences
Thursday, 10/12 – Tactical Lean Procurement with Richard Lebovitz, LeanDNA CEO
Will you be attending AME Boston 2017? If so, we hope to see you there! You can find us anytime during the main show at booth #324. We'll have some fun goodies to give away, so be sure to stop by! If you want some guaranteed time with a LeanDNA expert, schedule a demo here.
Struggling to quantify the value behind technology investments?
So are many of today's procurement teams. However, these advanced analytic solutions are crucial to preventing information overload that many of today's supply chain workers are facing, as well as optimizing inventory management in supply chain processes.
Check out the emerging technologies for supply chain management in 2023 that help top manufacturers optimize their procurement processes.  
LeanDNA's supply chain optimization platform was recognized by global aerostructure manufacturer, Spirit Aerosystems.
After partnering with LeanDNA, Spirit saw groundbreaking results, including a 16% reduction in inventory. This won LeanDNA the Spirit Aerosystem Supplier Innovation Award.
Learn more about the Supplier Innovation Award.