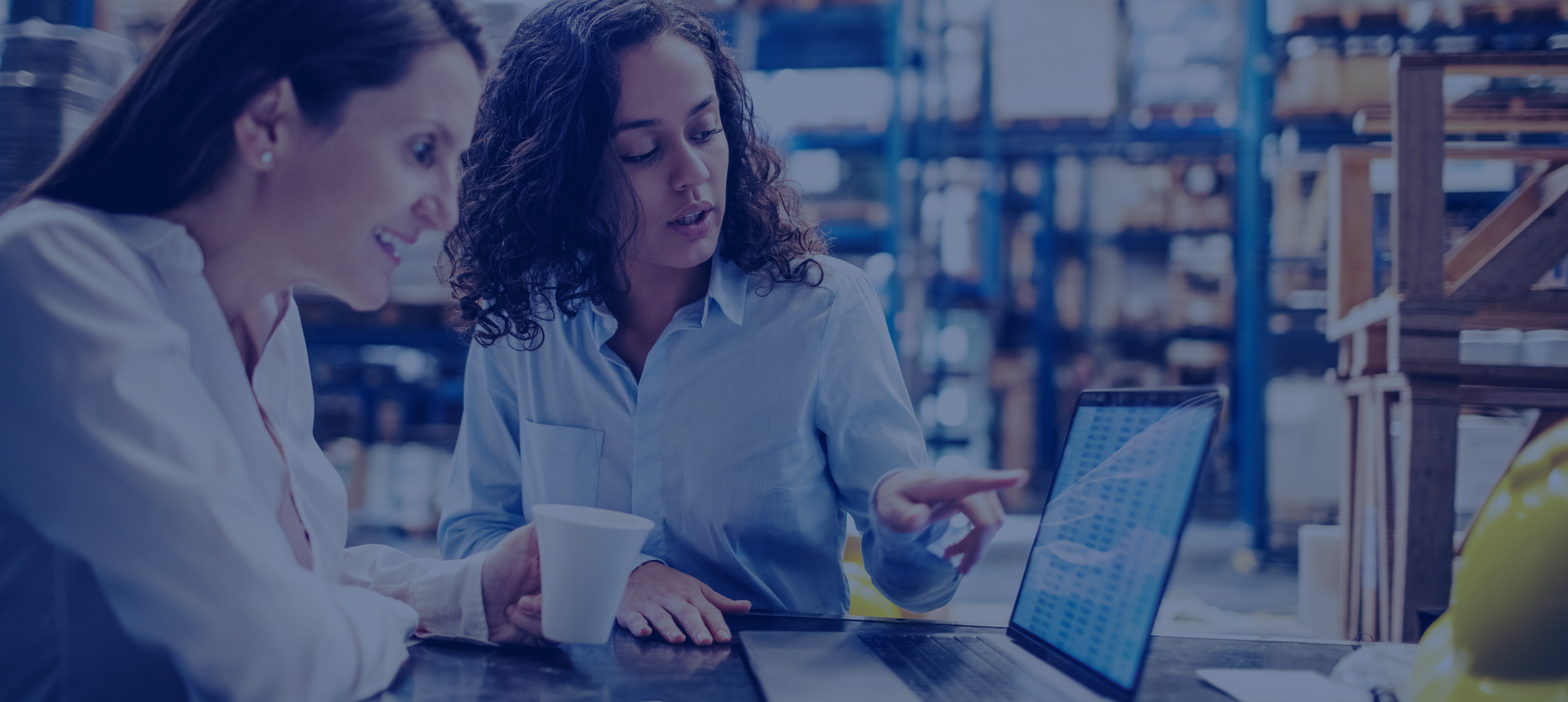 Reduce and rightsize inventory
Excess and obsolete inventory turnover weakens manufacturers' competitive edge by increasing operating costs and decreasing margins
Rightsize supply chain inventory levels without doing the heavy lifting by using advanced machine learning analytics.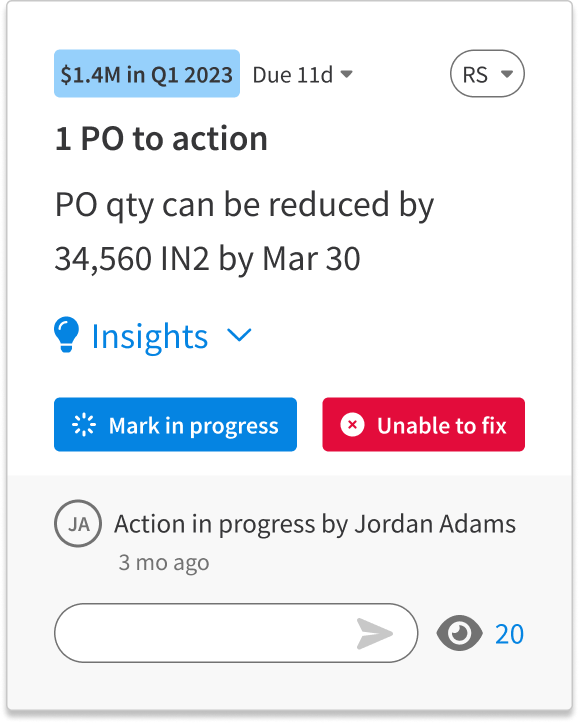 Confidently make inventory reduction decisions without uncertainty.
Utilize unmatched inventory control methods
LeanDNA's automated prescriptive analytics solution was designed for buyers to quickly identify opportunities, streamline cross-team collaboration, with actionable, prioritized recommendations to right-size inventory in their supply chain
Recommendations at your fingertips to help eliminate excess and obsolete inventory
Instead of spending hours on reporting and problem-solving – save time with daily inventory recommendations based on trends across sites and systems with enhanced collaboration to achieve inventory goals.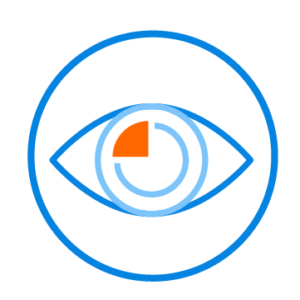 Enhance cross-site visibility into inventory opportunities
See shortages and excess materials across sites to balance inventory levels.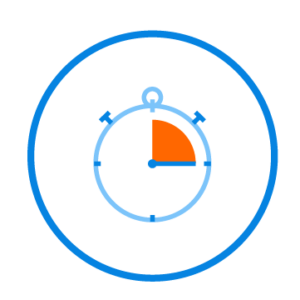 Analyze current & incoming materials
Plan for every part by evaluating levels for each component to maximize supply chain efficiency.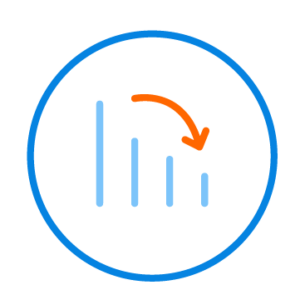 Decrease obsolete & excess inventory
Purchased inventory reduction opportunities to reduce working capital needs.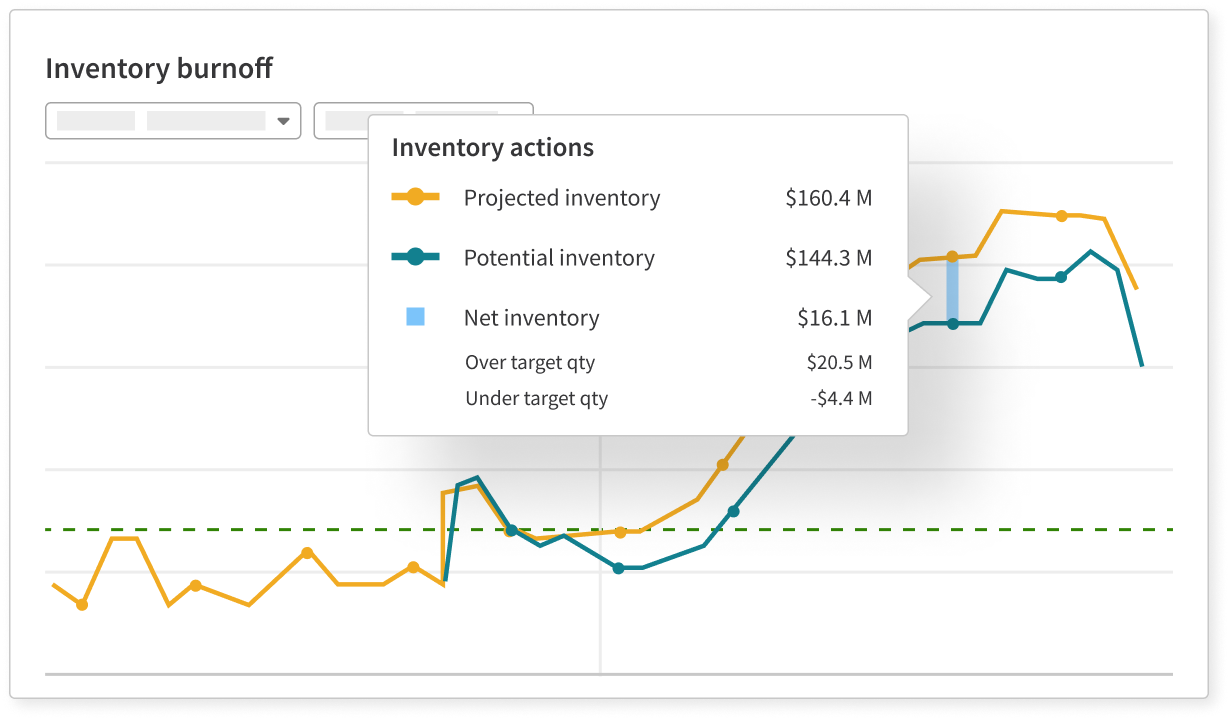 Quickly identify
inventory reduction opportunities 
LeanDNA's unified platform operationalizes cross-site data to provide a comprehensive visualization that displays purchased inventory reduction opportunities.
Discover ways to free working capital and track progress by measuring inventory burnoff.
Production readiness

reports updated daily

By leveraging LeanDNA's automated reports, users are able to identify the gap in projected and potential inventory levels with recommended actions they can take immediately to rightsize material levels.

Track inventory reduction progress with recommendations on how to continuously improve and track progress on the impact of excess & obsolete inventory.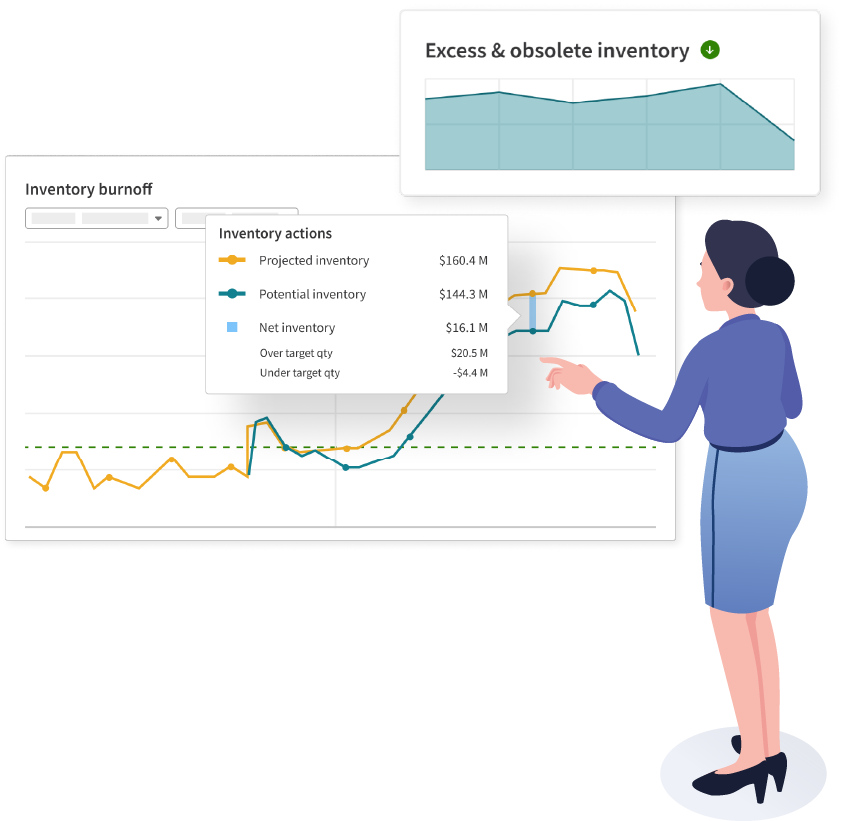 Inventory actions 
Inventory reduction actions
Plan for every part (PFEP): inventory optimization
Inventory burnoff progress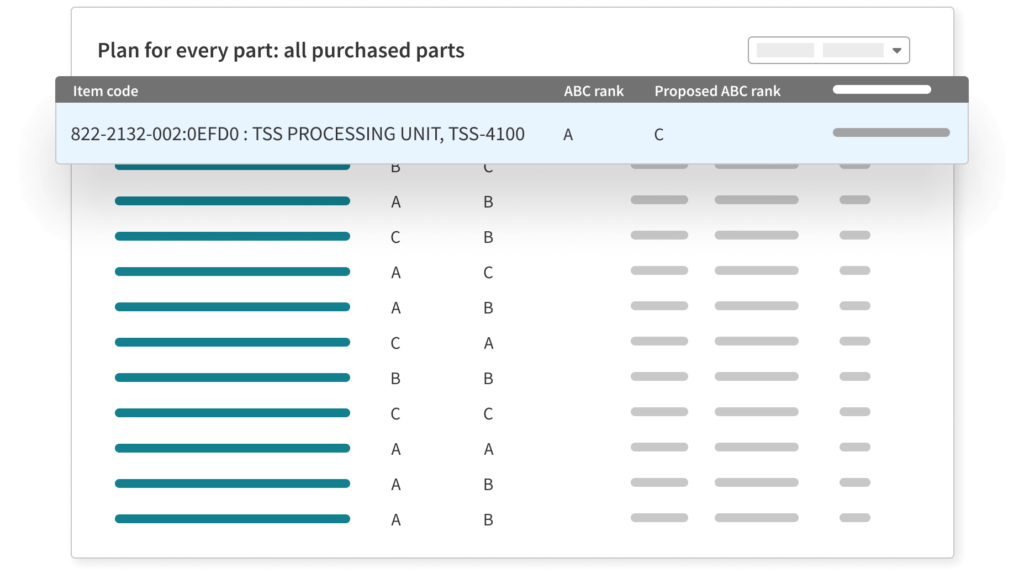 Prescriptive inventory opportunities
Excess to sell report
Cross-site analytics
Rightsizing safety stock through ABC / XYZ analysis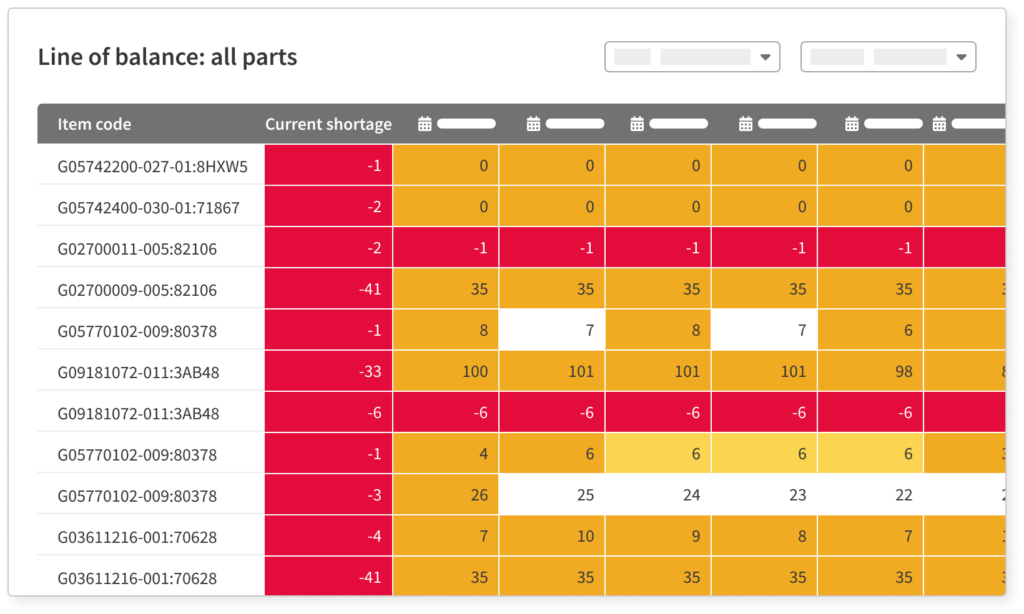 Using LeanDNA's Plan for Every Part, the platform has identified $87 million in cost savings opportunities for our quarterly goals which is a huge amount of capital freed.

- Antoine Plouvier, Director of Global SI&OP, Material Management & Digital Operations at Carrier

LeanDNA has helped leading manufacturers improve their average on-time delivery by 18%. – learn how you can do the same in as quickly as 6 weeks.
Discover additional platform advantages