Actionable Intelligence for Supply Chain Leaders
See it live today!
LeanDNA's automated dashboards and daily reports equip decision makers with the information and analytics they need to improve turns and reduce inventory and shortages.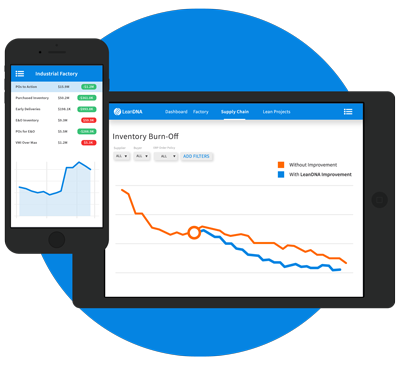 Supply chain leadership starts here.
"With LeanDNA, we can translate information into action - and know what actions will have the greatest impact on cash flow."
- VP of Supply Chain, Aerospace Manufacturing
JUST A FEW OF OUR CUSTOMERS