Inventory Optimization Software Built For Daily Execution
SEE IT IN ACTION
LeanDNA delivers prescriptive, AI-powered inventory insights and best-practice workflows purpose-built for manufacturing. Give your supply chain teams total visibility into inventory and supplier data so they can unlock cash from excess inventory and minimize shortages to deliver on time.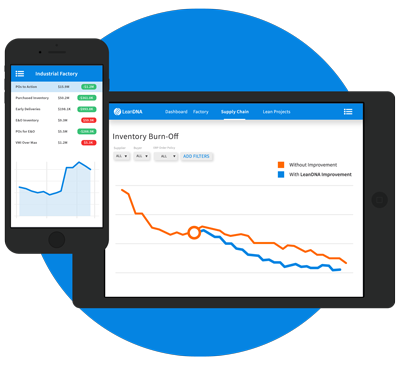 Supply chain resiliency starts here.
"With LeanDNA, we've been able to drive the quick wins on inventory—10 to 20 percent returns in the first year."
Mike Louderback, VP of Continuous Improvement at Morgan Advanced Materials
JUST A FEW OF OUR CUSTOMERS