The Future of the Manufacturing Supply Chain Workflow Reinvented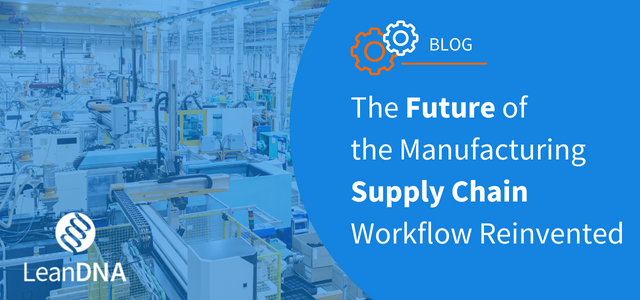 Manufacturing Supply Chain Workflow Challenges
Deloitte and the Manufacturing Institute (MI) reported that for the future of manufacturing, the US industry will have more than 2 million of jobs unfilled until at least 2030 which the study warns could damage the U.S. economy by up to $1 trillion.
One top of that, LinkedIn reported a 28% turnover rate increase for manufacturing supply chain positions. With open positions that are hard to fill and existing staff feeling the burden of cognitive overload, managers are struggling to meet their goals with their existing workforce.
The global competition for supply chain talent rages on for both hourly and salaried roles alongside a once-in-a-lifetime shift in where, when, how, and why supply chain professionals work. Manufacturing companies will have to work harder to make jobs more exciting and rewarding for their employees, and to do even more to generate enthusiasm around their company's vision and future to compete with the war on talent.
Supply chain leaders must inspire a unique mix of frontline, hybrid, and remote workers. Discover how streaming the data manufacturing process using a human-centric work design can influence employment value propositions that retain and engage current employees, and attract and retain new ones.
"Covid affected everybody worldwide. One of the biggest impacts to us in a work environment is that our team went remote for almost 16 months. So working from home is something that was really challenging. We needed those technological tools to be able to manage the team remotely and ensure that we were all working together."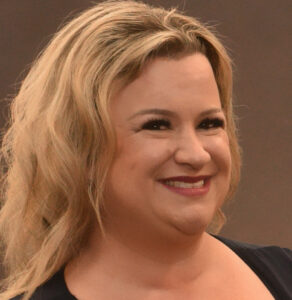 Deserie Marchbanks
Purchasing Manager at PSG Dover
Unprecedented Flexibility in the Workplace
The global pandemic took a toll on everyone, and its lasting effects are undeniable. We are in unprecedented times, with never-before-seen dynamics between the effects of both technology and universal health dynamics on the global supply chain.
Remote work has never been as widely adopted as it has been since the start of the pandemic. In fact, LinkedIn projects that 25% of all jobs in North America will be remote by the end of 2022. This transition to a flexible work environment has manufacturing leaders grappling with how to keep teams connected and information flowing throughout a widespread organization. However, it is also a huge talent attraction, with Global Workplace Analytics reporting that "Over 70% of employees report that the ability to telecommute will be extremely important in choosing their next job."
"Working remotely was something that we had never done before. In fact, our company did not embrace it up until that point. But what we found was from a purchasing standpoint, it wasn't really necessary for me to be at the plant. So actually, I think from a workplace flexibility standpoint, utilizing technology while working remotely helped streamline processes to become more efficient."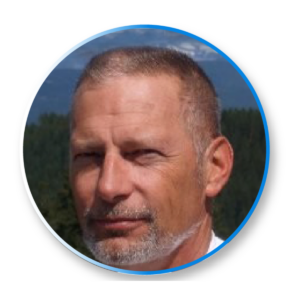 Gordon Van Camp
Director of Purchasing at Chamberlain Group
Remote work opens the door for endless possibilities–allowing employees to work from anywhere in the world and employers to recruit the top global candidates.
The Normalization of Hybrid Work Models
Adjusting to the new normal is not an easy task in the international manufacturing space, however, it is a necessary one. Due to global site location and international suppliers, the hybrid work model is here to stay.
With a blend of in-office and remote workers and an increase in outsourced work, organizations across the globe are facing a new set of challenges. Barriers include miscommunication, a lack of collaboration opportunities, and hindered visibility across departments.
Organizations are turning to technology to help reduce those barriers, but what if the technology makes things more difficult?
Gartner reported that even after implementing technology, 83% of the workforce still feels overwhelmed.
Why is that? For some teams there is a low adoption rate, for others it could be a lack of training, and the list goes on– the truth is it can be difficult to implement complex manufacturing supply chain technology. Implementing the wrong technology that isn't intended to streamline the supply chain workflow, will not reduce work.
However, old processes are becoming obsolete as they no longer work in this fluctuating environment. So it becomes resilient and adaptable, it is pertinent that organizations adjust their strategies.
Without diving into the deep end, organizations can start by automating cumbersome, manual everyday tasks as a stepping stone to more advanced automated intelligence systems to grow a strong relation between user and technology.
Phil La Duke from Medium hosted an interview series on Preparing for the Future of Work which featured LeanDNA's Chief Executive Officer, Richard Lebovitz, they discussed the top five trends to watch for:
1. Automation will improve the repetitiveness of work
Technology will create an opportunity for people to shift their focus away from mundane activities and place an emphasis on value-added skills.
2. Technology will  be used to create more collaboration
Unlocking a new level of visibility through cross-collaborative analytics and knowledge sharing
3. Supply chain silos will disappear
By synchronizing the supply chain workflow processes to align goals through through accountability and defined focuses
4. The definition of world-class expertise will evolve
The opportunity to work with anyone in the world, from an employer, employee, or partner stand-point for diversity and inclusion in problem solving
5. Greater alignment of goals
End-to-end alignment of goals from the top down to streamline workflows for greater productivity
Automation and the Future of Work
Unified data and synchronized priorities for planners, buyers, suppliers, and leadership are key to the Future of Work within supply chains. Organizations that practice this kind of agility experience innumerable benefits and are able to get in front of supply chain disruptions and adapt more quickly.
LeanDNA's platform is structured for the human-centric work that is crucial for agility in navigating today's supply chain disruptions. Leveraging augmented intelligence technology narrows the pain of jumping from traditional, manual processes straight to complex, artificial intelligence technology while still dramatically improving efficiency.
By transitioning to an intuitive cloud-based platform that leverages streaming data from enterprise manufacturing systems, it is easier to knowledge share, collaborate, and communicate across teams. Through an enhanced workflow, teams can tackle issues head-on with synergetic problem-solving to realign priorities and set obtainable, clear objectives.
Learn More
In our recent webinar "Building Supply Chain Resilience," experts from leading manufacturers including Chamberlain Group, HNI Corporation, and PSG Dover discussed the impacts the shortage economy had on their organizations and how they utilized technology to build supply chain resilience.
Reinventing workflows is just the beginning.
In the global supply chain, missing and inaccurate data on such a massive scale spells trouble for a lot of industry professionals. Many organizations are finding new, innovative solutions to data cleansing problems, such as using advanced softwares that have built-in data cleansing processes.
Make the most out of your supply chain data.  
Looking for more supply chain best practices?
There are many different ways to maximize supply chain efficiency. Sometimes, it is as simple as changing the language surrounding the processes and workflows of your supply chain team.
Stop using these 3 phrases.