5 Best Practices

to Reduce Inventory by 10% in 90 Days

Today's manufacturers are under constant pressure to reduce working capital while improving operational efficiency. Despite having invested millions in ERP systems, many companies still struggle to identify actionable insights related to inventory challenges. Static spreadsheets are ineffective bridges to the solution, as they are time-intensive to create, yet remain non-standard, unconnected to dynamic data and limited in impact.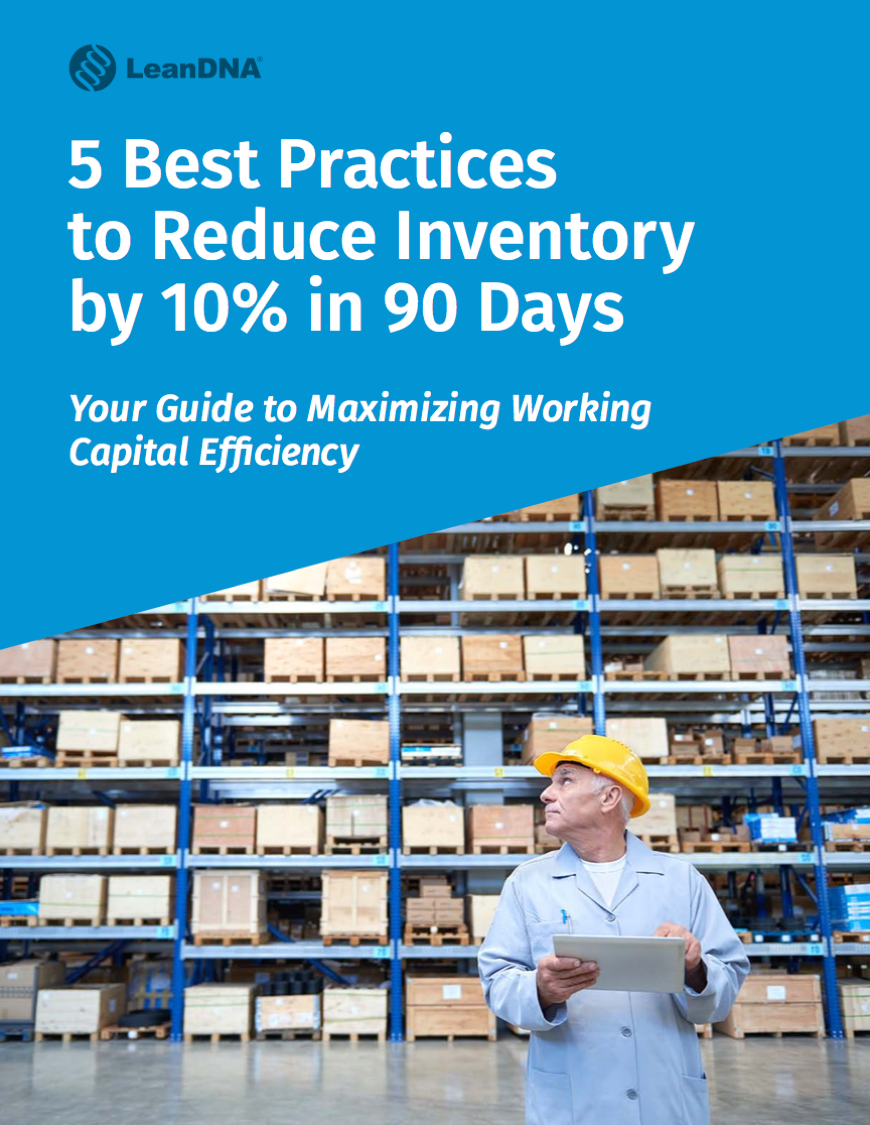 In this executive whitepaper, we recommend five best practices for inventory reduction. These recommendations will help you:
– define inventory targets
– optimize ERP order policies
– free procurement teams from spreadsheet-driven processes
– secure time to execute results-driven actions that will impact the financial performance of your business.
Register now to download your complimentary copy.