Inventory Optimization Workflows for Every Role
Turn your inventory plans into consistent daily execution
LeanDNA empowers your inventory team with the industry's only best-practice workflows built for every level of the procurement organization. Standardize work, establish operational command, and boost productivity with prioritized daily recommendations—at your fingertips and configured for your business.
Standardize work and take control of inventory 

Automatically prioritize and consolidate top daily inventory actions for each level of the procurement organization

Make timely decisions to reduce excess inventory and prevent critical shortages

Embed lean manufacturing best practices in daily operations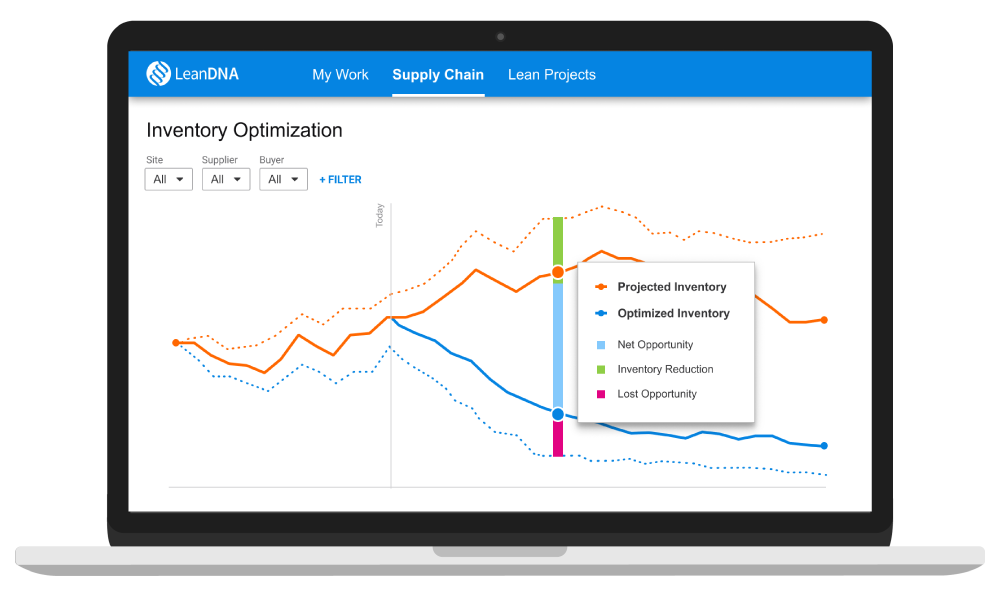 Take control of inventory to unlock new operational efficiencies
Standardize team processes
Ensure team members are moving in the same direction with repeatable, consistent processes across your organization—which means leaders and managers can track goals and progress.
Simplify and focus daily work
Role-based workflows are configured to your organization's measurable goals, ensuring inventory teams stay focused on the most valuable tasks each day.
Embed inventory best practices
Sidestep change-management challenges by equipping your teams with a solution that has supply-chain best practices built in and tuned to your organization.
Empower teams to prevent shortages and uncover savings quickly by eliminating manual analysis, providing a holistic view of inventory, and automatically surfacing part-level details.
Inventory optimization workflows built for every role
Prioritized actions surfaced daily
Equip team members every morning with an automated, prioritized list of inventory actions in LeanDNA's My Work—eliminating hours of manual analysis and siloed decision making.
A holistic view of inventory operations
Robust item data provides a clear picture of what is happening with every part. Teams can view a detailed Supply & Demand view that includes actionable recommendations to expedite, split, or cancel individual POs, as well as update the status and collaborate with colleagues.
Projected inventory opportunities for sustainable results
Proactively monitor and drill down into the Inventory Optimization view to see potential improvement opportunities based on the achievable, prescribed actions LeanDNA supplies.
Standard work, configured for your organization
Tune prescribed actions to best practices and company objectives—such as operational excellence, inventory reduction, or shortage prevention initiatives—to drive productive processes and track progress across your organization.
The secret to agile supply chains
Today's market is volatile, and sometimes the best-laid plans can't keep up with day-to-day change. LeanDNA is empowering manufacturers across the globe with the focused, prioritized workflows their teams need to execute today.
Read how ECI's inventory team prioritized critical shortage actions to reduce shortages 60 percent in six months.
What other leaders are saying
"I always try to understand the 'why?' when looking at our inventory. LeanDNA's inventory optimization view instantly allows me and the executive team to drill down and have complete visibility into the root causes and trends of our inventory. Our team is able to see a full view of our operation instantly, so we can focus on controlling costs, managing oversight, and improving on-time delivery without spending hours tracking down required information."
"I really appreciate LeanDNA and how it's helping our team focus on the most important actions every morning. I've always been a fan of using software to solve big problems. LeanDNA breaks the impactful work down into manageable chunks that anyone can work on and surfaces those to our team. It continues to help us move forward and really get things done."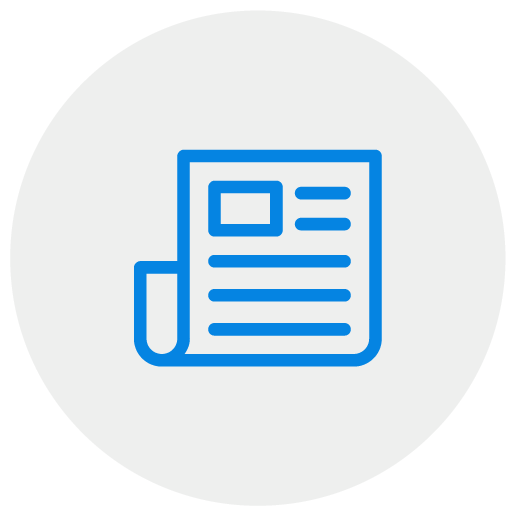 LeanDNA Drives Results and Operational Efficiency with Inventory Optimization Workflows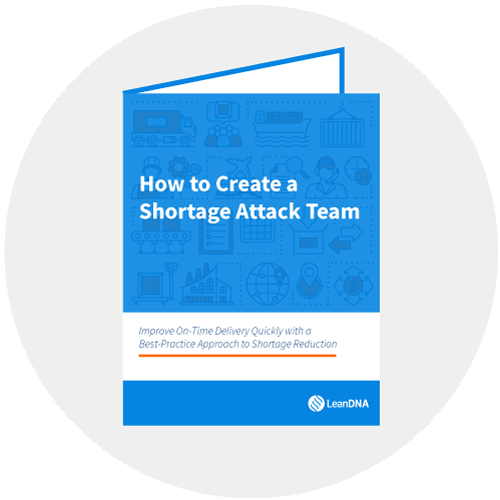 Build a best-practice Shortage Attack Team in your organization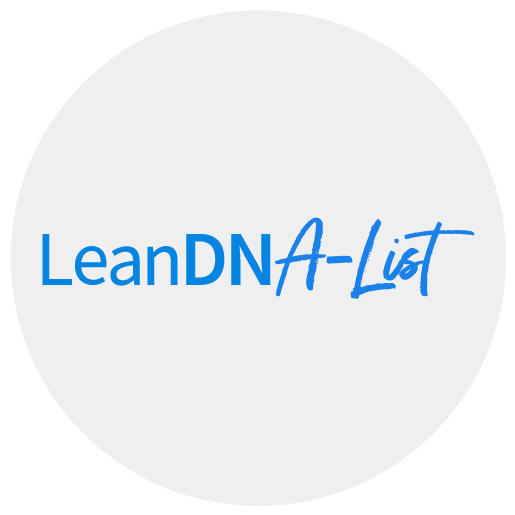 Ben Galka and the Terumo team build a foundation for growth—one step at a time