The leaders of LeanDNA are a multi-disciplinary team of experts in advanced cloud computing and operational excellence working to radically improve manufacturing and supply chain performance.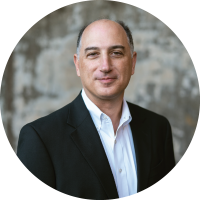 Richard Lebovitz | President and CEO
Richard is the founder and CEO of LeanDNA, a cloud-based actionable intelligence platform, built by lean experts with powerful analytics and best practices operational dashboards. Requiring no on-premise software, it's quick to implement and provides seamless integration with your current ERP system.
Prior to LeanDNA, Richard was the founder and CEO of Austin based Factory Logic, Inc. (acquired by SAP), which he started in 1997. He built Factory Logic into a leading provider of software that models the Toyota Production System, and won the Shingo Prize for Manufacturing Excellence in 2001. His unique experience bridges the world of shop-floor manufacturing and supply chain with on-demand analytical tools to support analysis and lean execution. He has led lean conversion projects in 15 countries that involved converting traditional enterprises to Lean manufacturing. Richard is also a board member for the Association for Manufacturing Excellence (AME).
Tod Klubnik | Chief Revenue Officer
Tod Klubnik focuses on delivering value to customers. Adept at building world-class go-to-market (GTM) organizations, Tod leads and nurtures the LeanDNA commitment to empowering manufacturers and supply chain teams with impactful inventory optimization solutions. Prior to LeanDNA, his deliberate customer-centric approach helped significantly grow revenues and transformed GTM organizations at FireMon, BigCommerce, PeopleAdmin, PlanView, and Parametric Technology (PTC). His team-focused and customer first leadership style is essential to his role as Chief Revenue Officer at LeanDNA, where the focus is scaling LeanDNA from a proven leader in inventory optimization to the No. 1 factory optimization platform for global manufacturers.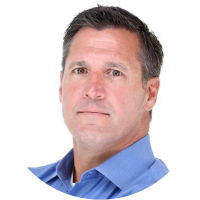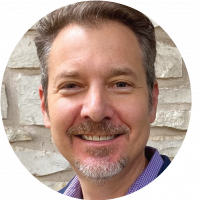 Jamey Heinze | SVP of Marketing
Since his first professional position with Xerox more than 30 years ago, Jamey has embraced customer centricity as a defining value. As SVP Marketing at LeanDNA, Jamey is responsible for enriching the brand, amplifying market awareness, and creating additional demand for what he believes is the best manufacturing intelligence platform available. Prior to joining the team, Jamey was the CMO at iGrafx, the VP of Marketing for Austin-based Hostway, the CMO In-Residence for Predictive Science, as well as the CMO for Hearst-owned CDS Global. Throughout his career leading global marketing, product, and sales teams, Jamey's empathetic approach has been instrumental in generating revenue growth, engagement, differentiation, and delighted customers.
Morten Moeller | SVP of Technology and Strategy
Morten is a proven technology, product, and business leader with over 20 years of experience building and growing multiple product lines from conception to maturity. He has grown individual products from inception to successful exits. Before LeanDNA, Morten led the product team at Social Dynamx, driving the product development since its development in 2012, through its acquisition by Khoros/Lithium in 2019. He's also led product efforts at companies like Lombardi Software and IBM.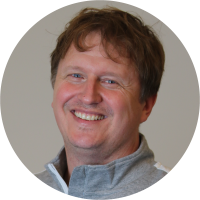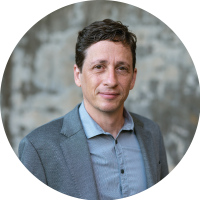 Roy Shamir | VP of Engineering
Roy is a problem solver. He takes pride in assembling first class engineering teams and building world class software that performs well, scales easily, and solves real-world problems. Roy is deeply invested in the success of LeanDNA's customers, guiding his teams to be forward-thinking as they resolve challenges effectively and continuously develop LeanDNA, the most advanced supply chain analytics platform in the world.

Jessica Woods | VP of Product
Jessica has spent the last decade leading product development for enterprise B2B companies including IEE GlobalSpec, ThomasNet, and Khoros. She has created industry-leading Analytics products used by Fortune 500 companies, as well as Supplier Discovery products used by the largest manufacturers in the world. Jessica is customer-centric to her core, drawing inspiration from customer success roles she held early in her career. She combines her supply chain expertise with her passion for creating exceptional customer experiences to help our partners achieve their business goals.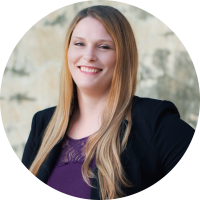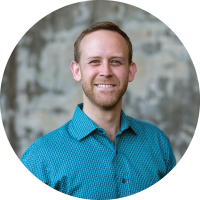 Daniel Taylor | Senior Director of Solutions Engineering and Customer Success
Daniel listens—to customers, prospects, and the teams he leads. He's constantly trying to better understand how to have a positive impact on the people and companies he influences. His focus is squarely on their goals and how he can serve as a guide toward reaching them. Daniel has a deep expertise in both lean manufacturing and supply chain, which equips him to drive improvement for customers and the LeanDNA solution itself. As a leader, Daniel fosters transparency, accountability, and collaboration to steer his teams toward daily improvement.