LeanDNA Named Partner in Collaborative Innovation in the 2023 Manufacturing Leadership Council Awards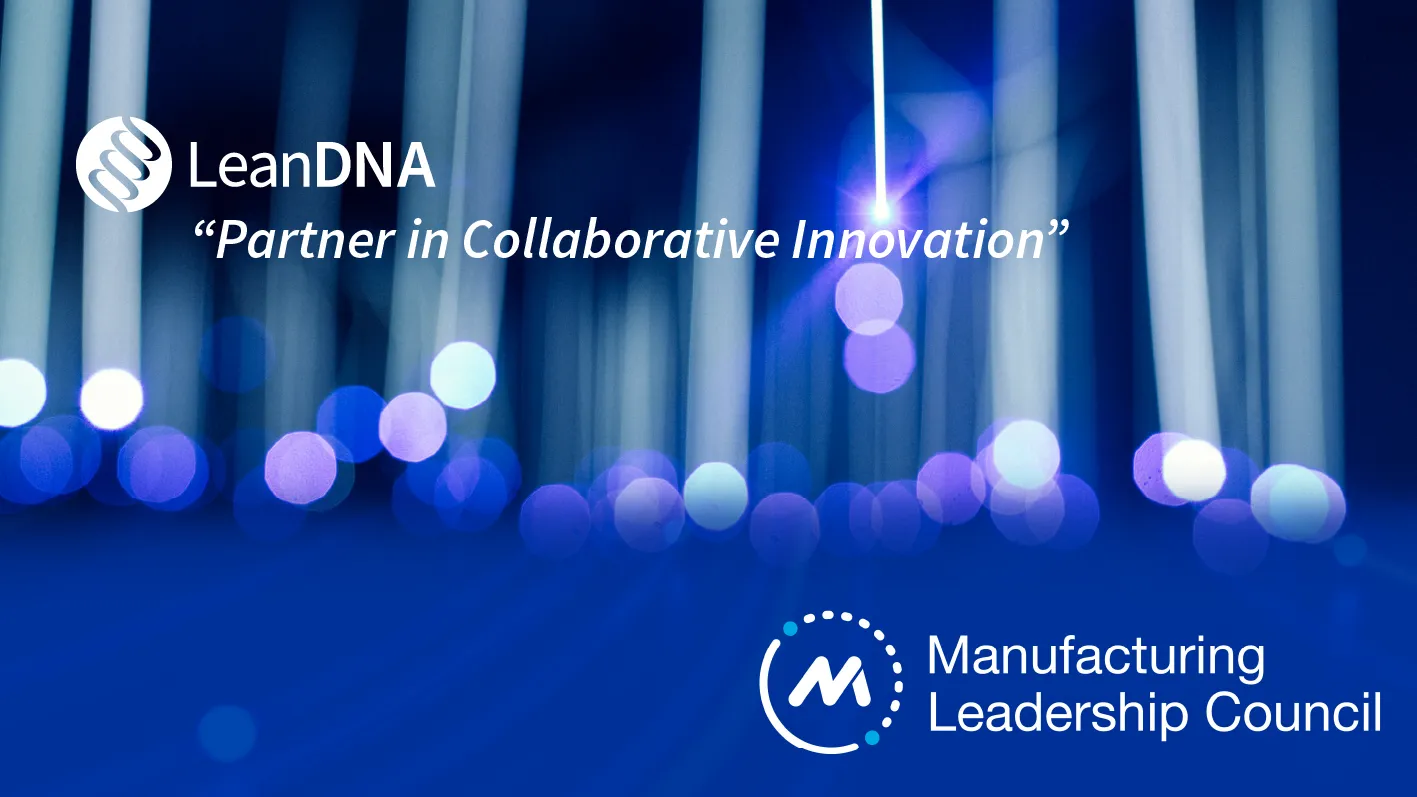 News Release
LeanDNA was nominated in the Collaborative Ecosystems Category, recognizing its work with Johnson Controls
AUSTIN, Texas – July 5, 2023 – The National Association of Manufacturers supported Manufacturing Leadership Council recognized Johnson Controls (JCI) and LeanDNA as finalists in the 2023 MLC Awards. 
As partners in collaborative innovation for "Creating Velocity through a Digitally Threaded Collaborative Ecosystem". By leveraging LeanDNA, Johnson Controls has connected 40 and counting sites with over 800 suppliers across the globe. LeanDNA empowers JCI's supply chain with streamlined workflows for production planners, buyers, suppliers, and managers there is a comprehensive view and united strategy to make decisions easier and faster with more accuracy and confidence.  
"LeanDNA helped enhance communication and visibility across our international organization and network of hundreds of suppliers to maximize efficiency and revitalize material health," said Mandeep Sahota, Johnson Controls Vice President, of Operations. "Supply chain teams inside and outside the company can now work together to prioritize critical actions resulting in improved on-time delivery and reduce excess inventory."
The Collaborative Ecosystems category recognizes organizational efforts at utilizing Manufacturing 4.0 technologies to enhance internal and external cross-functional collaboration to boost productivity, satisfy customer requirements, accelerate innovation, or achieve incredible speed and agility. Manufacturing organizations that win this award create corporate structures and policies that support a collaborative enterprise and develop effective strategies to further its growth.
"We are honored to be acknowledged for our partnership and collaborative innovation by the National Association of Manufacturers and the Manufacturing Leadership Council members," said LeanDNA founder and CEO Richard Lebovitz. "It's a pleasure to work side-by-side with our partners at Johnson Controls to provide one single view across over 800 suppliers and 12 manufacturing sites," he said. 
This was a record year for the Manufacturing Leadership Awards, with the most-ever entries submitted in the program's history. Manufacturing Leadership Award finalists were selected based on evaluations by a panel of expert judges who reviewed and scored each nomination. Projects that met or exceeded an annually determined scoring threshold were designated as Manufacturing Leadership Award finalists. From the field of finalists, the highest-scoring project in each category was selected as the category winner. 
All finalists were recognized and winners were revealed at the Manufacturing Leadership Awards Gala on June 28 in Marco Island, Florida. Technology and consulting partners who had an active role in an award-winning manufacturing project, including LeanDNA were named Partners in Collaborative Innovation.
Related:

About LeanDNA 
LeanDNA is a leading inventory optimization and execution platform that is solving the execution gap in the supply chain. This cloud-based platform synchronizes execution across the supply chain, empowering manufacturers to prioritize and collaborate to resolve critical material shortages and excesses. With LeanDNA, manufacturers in aerospace, industrial, automotive, and medical industries know they will get the right part in the right place at the right time. Learn more at leandna.com.
About the Manufacturing Leadership Awards
The Manufacturing Leadership Council developed the Manufacturing Leadership Awards to honor manufacturing companies and leaders that are shaping the future of global manufacturing. Originated in 2005, the Manufacturing Leadership Awards have honored more than a thousand innovative projects and outstanding leaders from around the world. Learn more at https://www.manufacturingleadershipcouncil.com/leadership-awards/. 
Contact (For Media Only):
Jodi Bart Holzband
Classic Bart PR & Communications
jodi@classicbart.com