Manufacturing Customer Wins 2023 NextGen End User Award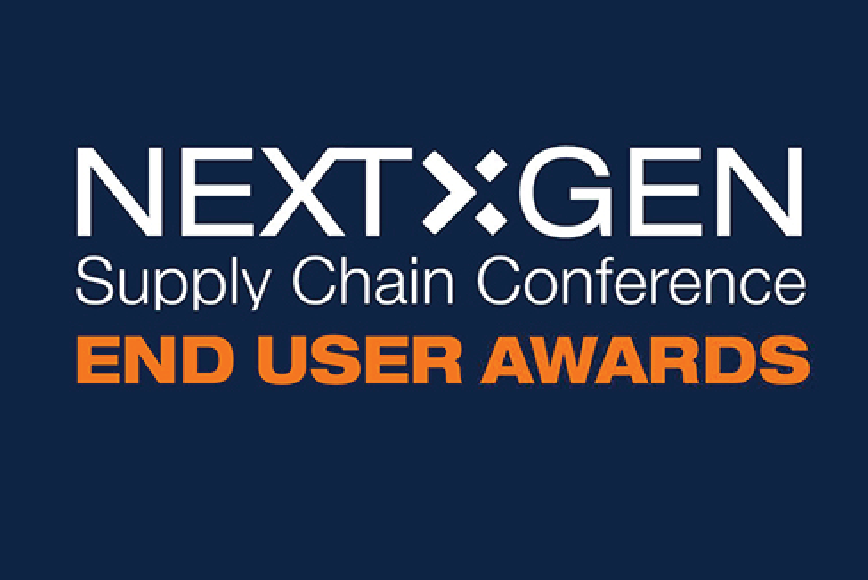 NextGen End User Award – The customer, a multinational HVAC, refrigeration, and fire and security equipment corporation, partnered with LeanDNA to transform its supply chain management
AUSTIN, Texas – Nov. 1, 2023 — LeanDNA, a leading inventory optimization and execution platform, is pleased to share that a manufacturing customer has won the 2023 NextGen End User Award for Digital Transformation. The company's global head of Sales, Inventory, Operations Planning accepted the award at the NextGen Supply Chain Conference in Chicago on Tuesday, Oct. 17. 
"It's a pleasure to recognize companies like LeanDNA that are shaping tomorrow's supply chains with advances that are helping organizations navigate the complexities of the modern supply chain while also preparing them for success in the future," said Bob Trebilcock, editorial director of Supply Chain Management Review. "This award recognizes this manufacturing company's supply chain transformation as they take supply chain management to the next level."
The winning company manages over 600 suppliers and purchases over half a million different components. Utilizing LeanDNA's platform, the company gained complete shortage visibility, allowing them to efficiently manage inventory and enhance on-time delivery metrics.
The initial implementation of LeanDNA's Inventory Optimization Command Center took just seven weeks and resulted in a 75% improvement in data health. LeanDNA's proactive shortage management and advanced Clear to Build analytics empowered this manufacturer's team to anticipate risks, problem-solve, and execute decisions quickly, reducing shortages by 69% and material shortage downtime by 53%.
This is the second year in a row that a LeanDNA customer was honored with a NextGen End User Award. In 2022, the event highlighted HNI's work with LeanDNA. In 2020, LeanDNA was recognized with the NextGen Solution Provider Award for Analytics, and CEO Richard Lebovitz has previously participated in panel discussions to share his insights at the conference.
"This manufacturer's success in implementing LeanDNA has demonstrated its commitment to digital transformation and achieving substantial results," said Richard Lebovitz, Founder and CEO of LeanDNA. "We're delighted to contribute to our clients' journeys toward optimizing their supply chains and eagerly anticipate hearing more of their transformative stories."
About The NextGen Supply Chain Conference
The NextGen Supply Chain Conference took place from Oct. 16-18, 2023 at the Chicago Athletic Association. Aimed at senior-level SCM professionals, the conference explored emerging technologies driving the supply chains of tomorrow and the digital transformation of key supply chain processes. Peerless Media, a top-tier provider of independent business content serving the supply chain, logistics, and other related industries, owns and operates the Conference.
About LeanDNA
LeanDNA is a leading inventory optimization and execution platform that is solving the execution gap in the supply chain. This cloud-based platform synchronizes execution across the supply chain, empowering manufacturers to prioritize and collaborate to resolve critical material shortages and excesses. With LeanDNA, manufacturers in industries that include aerospace, industrial, automotive, and medical know they will get the right part in the right place at the right time. Learn more at LeanDNA.com.
Related: 
Contact (For Media Only):
Jodi Bart Holzband
Classic Bart PR & Communications
jodi@classicbart.com