Labor Shortages Rise Due to the Manufacturing Skills Gap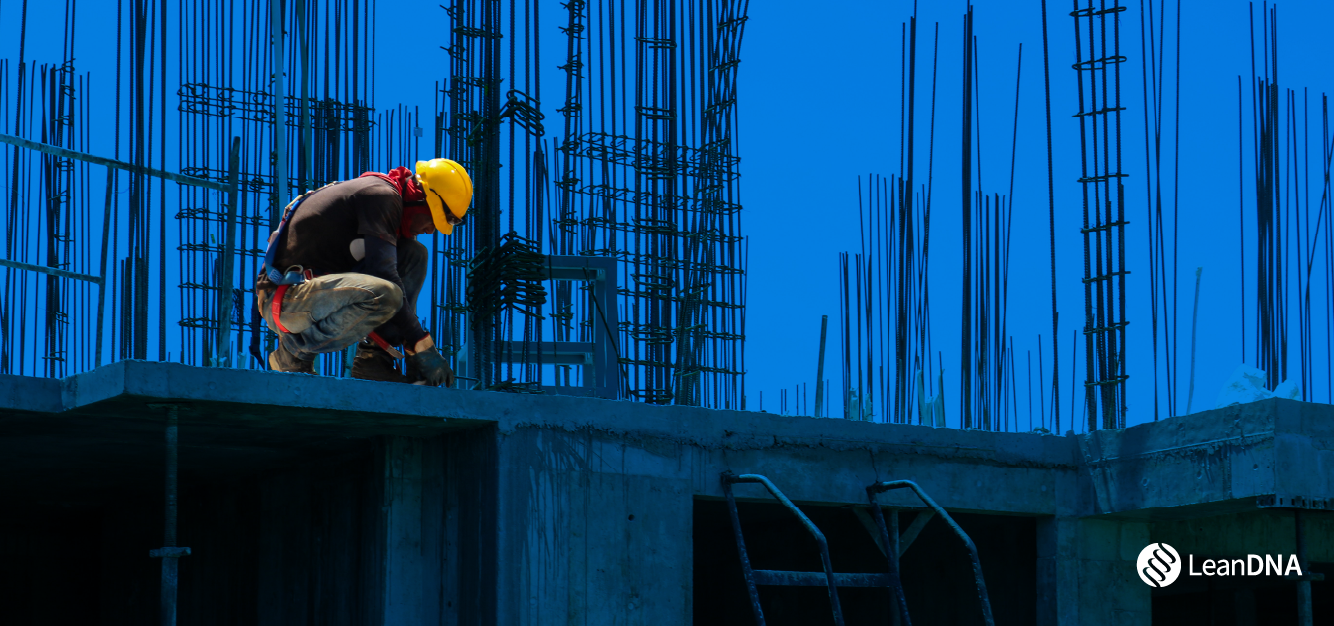 With a mix of labor shortages and hiring freezes across industries, manufacturers may be impacted the heaviest. Businesses cannot attract and retain enough skilled workers to fill all the necessary positions. The manufacturing skills gap continues to widen, due to the lack of infrastructure to support future supply chain workers and their lack of tools.
According to an article by Fortune, "the textile industry is experiencing a 20% worker shortage, and the metal fabrication industry expects a 400,000-worker shortage by 2024." This persistent shortage of workers has been a growing trend in recent years since covid shocked the industry. Entry-level positions and skilled roles alike are going unfilled. "About 1.4 million United States manufacturing jobs were lost during the early days of the pandemic," according to the NAM quarterly outlook survey. But this is not a new trend for the 2020s. Manufacturing jobs in the United States have been on a steady decline for a long time – in fact, this problem has been growing since the first decade of the 21st century.
What are the Leading Causes of the Labor Shortages?
Today's manufacturing labor shortages are due to a plethora of issues, including offshoring, inadequate foundational research, and a gap in education and skills.
For decades, many companies have been sourcing parts from overseas to be more cost-efficient. While this may seem ideal financially for a manufacturing company looking to reduce sourcing costs, this strategy can come with many challenges. Sourcing parts from another country, especially without diversifying, leaves companies increasingly susceptible to global supply chain disruptions, such as a major port clog overseas or a pandemic that shuts down international trade areas. However, this is not just a potential issue for individual companies, but for the US manufacturing industry as a whole. The domino effect of outsourcing can lead to less domestic production, fewer jobs, and bigger cuts to manufacturing research. The de-emphasis on manufacturing research is another key reason for the labor shortages and a major setback for the industry.
Operating today's equipment requires extensive training and education for safety and skills. Although there are training initiatives with organizations, such as the American Society of Mechanical Engineers (ASME), today's educational system is not built to support the demand for the number of skilled workers needed in the industry. Potential workers have a variety of paths they can take to land a job in the factory, such as technical schools or higher education degrees, but the foundation of school systems in the US is not built to support the number of students needed to fill the gap.
Education is Key
A digital transformation is necessary for the manufacturing industry to prepare workers to leverage today's technology while advancing tomorrow's technology. Currently, preparing workers to leverage the technology, is a key aspect that many companies are falling short on. One huge part of retaining skilled workers is helping cultivate those skills in the first place. Internal training programs and opportunities for advancement are vital to developing and retaining high-level workers. This will also help attract more advanced workers who are looking for an environment in which they are supported and can develop their skills even further.
As far as new supply chain workers, they do not want to go "backward", working with systems and processes that are already outdated. So the need for supply chain digital transformations is more necessary now than ever. Not updating processes, systems, and supporting technology can not only decrease your talent retention, but actually divert new talent from joining your team.
Advancing Tomorrow's Technology
Advanced technologies that reduce repetitive, manual tasks can help ease the burden on our current manufacturing workers and allow them to do more interesting and productive work. Adopting the right technology is crucial for manufacturing organizations in the United States that are looking to not only survive but thrive in the global supply chain. When workers are trained with the latest tools and with the right technology, the effects of manufacturing labor shortages can be eased.
LOOKING FOR AN ADVANCED TECHNOLOGY SOLUTION TO YOUR MANUFACTURING PROBLEMS?
The LeanDNA allows manufacturers to free up time and resources within their company to combat the effects of manufacturing labor shortages. See the difference of a day in the life of a buyer with LeanDNA.
Looking to attract and retain highly skilled supply chain workers?
In order to attract and retain high quality talent, staying up-to-date on the latest industry advancements is essential. Digital transformation is on the forefront of supply chain innovation, and having advanced technology that reduces burnout fatigue is a huge benefit for many potential candidates.
See how leading manufacturers are using technology to improve their supply chain strategies.  
Considering adding an advanced inventory management tool to your tech stack?
While finding the right supply chain solution may seem overwhelming, it doesn't gave to be – with LeanDNA the benefits are obvious. With LeanDNA's inventory optimization command center, leading manufacturers are seeing an average payback period of 5 to 6 months. 
Learn how LeanDNA can improve your existing technology stack.