How to Reduce Inventory in Manufacturing: Spirit AeroSystems Reduces Inventory by 16%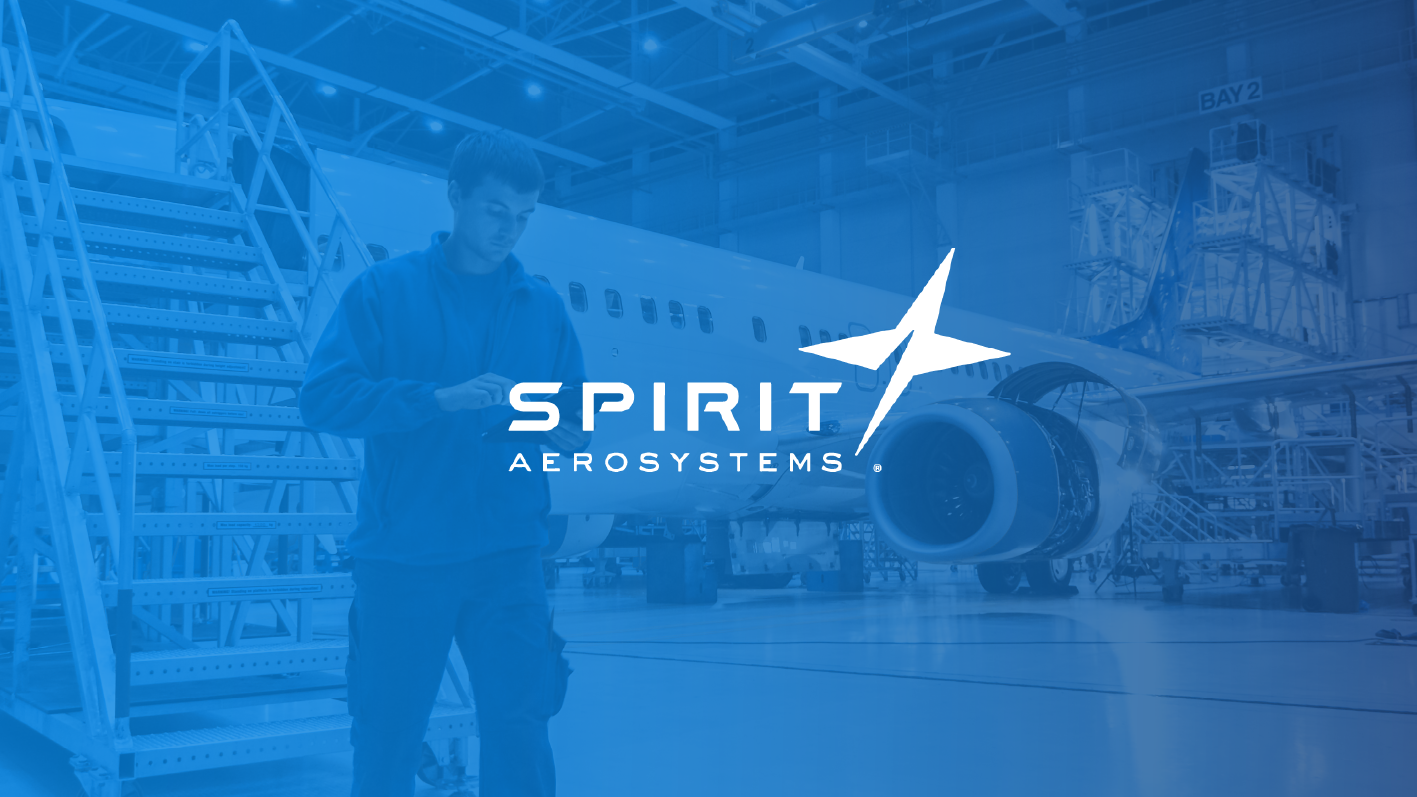 "LeanDNA's modern, centralized supply chain planning solution gave us the insights necessary to adjust inventory, streamline supplier collaboration, and improve on-time delivery for our customers around the globe.
– Jim Cocca | VP of Supply Chain Execution
Today's manufacturers have to grapple with complex supply chain challenges brought on by the COVID-19 pandemic, a globalized supply chain, geopolitical issues, growing demand for customization, and more. One industry particularly impacted by these challenges is aerospace and defense, due to its global market and discrete manufacturing requirements.
Spirit AeroSystems is one of the world's largest manufacturers of aerostructures for commercial airplanes, defense platforms, and business/regional jets. Customers include Airbus and Boeing, among others, with Spirit providing around 70% of the content for every 737 aircraft. Headquartered in Wichita, Kansas, Spirit has locations on four continents. The company uses LeanDNA across 8 of their sites, with plans to roll it out across their three newest locations in the near future.
The Challenge
Lack of Tools in a Fast-Paced Environment Prevent Inventory Reduction
In 2020, the Coronavirus crisis shut down world travel and global commercial demand for aircraft plummeted, the decrease in airline industry demand led to an increased lifespan of airplanes. When airplanes last longer, this leads to canceled, deferred, or changed orders. As customers' needs changed, Spirit responded by shuffling the master schedule and configuring the airplanes differently.
However, the company needed help solving common, discrete manufacturing challenges, including timely delivery of highly customized products; increased reliability on globalized supply; and dramatic rate changes. They lacked automated processes to help them take action. While demand has started to return in 2022, it hasn't reached the levels predicted in 2019.
The Solution
Managing Inventory in Real-Time with Recommended Actions
Spirit utilized LeanDNA's innovative supply chain optimization technology to manage their inventory in real-time with recommended actions for revenue opportunities
"With a strong understanding of discrete manufacturing challenges, we've built a solution that unites people and data to make smarter decisions in real-time across the entire supply chain,"
– Richard Lebovitz | CEO LeanDNA
Spirit leveraged LeanDNA to improve visibility into supply chain management risks with suggestions on how to proactively prepare for fluctuating levels in supply and demand. Through LeanDNA's solutions Spirit is able to collaborate across teams from managers to procurement specialists to suppliers in the present time to pivot swiftly to achieve supply chain resilience.
Through a single platform, internal and external Spirit team members have a unified view of priorities, goals, and progress to synchronize workflows. Bringing together a solution for both their procurement team and their suppliers that drive improved business performance.
For Suppliers
Spirit has introduced LeanDNA's supplier connect capabilities to a number of vendors with a goal of connecting more than 300 suppliers.
LeanDNA is the only tool that Spirit AeroSystems suppliers use to get their reorder point forecast and demand data. It's helpful to have the shortage report and the line of balance that managers can plug and play delivery dates and then see how that's going to move the line of balance. This helps prioritize the work based on that supplier portal.
For Procurement
Managers can see what each movement to that P.O. is going to do to inventory levels. The recommendations they would get with their previous method would only provide limited reschedule recommendations – in, out or cancel. They wouldn't get recommendations to split quantities which drives a lot of value.
As buyers execute the inventory actions, not only can they see the impact of each part, they can also see the effects on them . The ability to filter down by program supplier and buyer is something that was never really possible before. For one, buyers never really saw the inventory trend. They would be told to reduce inventory a lot, but never had the whole picture to better understand their piece.
"Exceptional execution in the supply chain is critical to Spirit's long-term success. Empowering procurement teams to make better daily decisions and standardizing their work across manufacturing sites will further our ability to meet and exceed customer expectations now and in the future."
—Jim Cocca | VP of Supply Chain Execution, Spirit AeroSystems
The Results
Substantial Inventory and Shortage Results Achieved in One Year With LeanDNA
The initial goal was to get up and running in ten weeks to start Spirit's continuous improvement transformation. However, the notable nine-week implementation period for four sites delivered crucial visibility into their inventory levels. Spirit reports that LeanDNA has changed how their buyers manage workload and how the manager works with those metrics. Spirit not only achieved its initial goals, but also recognized a 16% decrease in inventory.
After solving the aforementioned challenges, Spirit recognized LeanDNA with their Supplier Innovation Award for value brought to their organization.
Find out how you can reach new milestones in your supply chain execution like Spirit AeroSystems.
Set up 15 minutes with one of our inventory optimization experts.
Get a copy of this case study as a printable PDF.
Aerospace & Defense
global manufacturer
16% decrease in inventory
$80 million freed up in working captial
20% improvement in on-time customer delivery rates