Shortages are the main causes of global supply chain disruptions amidst the ongoing COVID-19 pandemic, and they're proving to be extremely pervasive. While ERP systems and other data categorization tools may help mitigate shortages to an extent, investing in planning or BI tools alone isn't enough anymore. In the final installment of our shortage series, we move beyond the basics of shortages and the teams that manage them to illustrate why, in today's economy, manufacturers need to look differently at shortage management.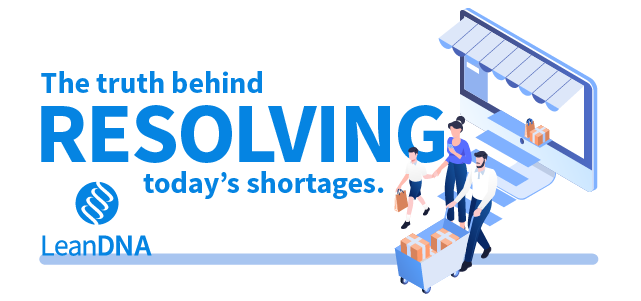 How are shortages being resolved today?
There are a number of ways that manufacturers are using to approach shortages today—expediting orders, increasing lead time accuracy, implementing homegrown excel solutions, eliminating single-point failures, etc. These solutions, while they may help manufacturers gain traction and provide temporary fixes, are not able to help manufacturers reduce future shortages. Let's look at a few modern-day shortage solutions and where they fall short.
Logistics issues aren't the main problem.
Supply chain disruptions—a dearth of ocean containers, port congestions, truck driver shortages, etc.—are making business extremely difficult for manufacturers right now. With no clear end in sight to these ongoing challenges, logistics issues are escalating into time-consuming distractions. Delayed shipments, while they are a substantial roadblock, may not even contain the most critical parts manufacturers need at that exact moment. What manufacturers need is total visibility into the critical pathways that impact delivery goals to determine which parts are most needed at a given point in time—and what is the best way to get them. 
Better planning isn't better execution.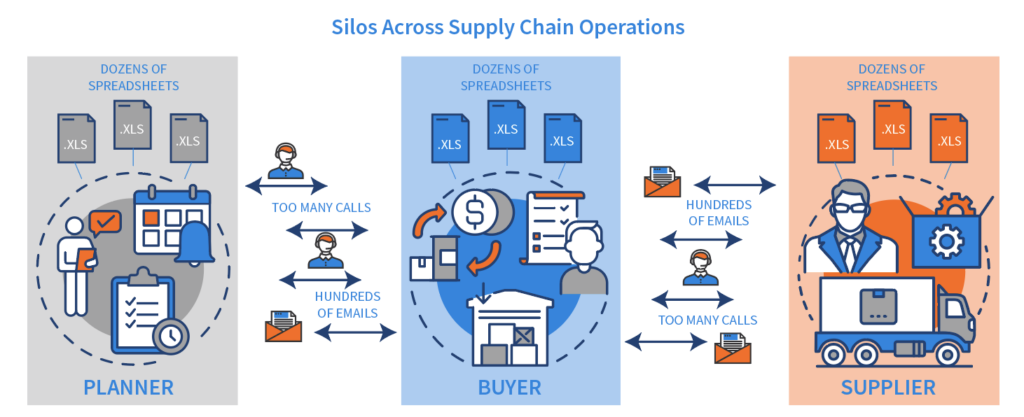 Better planning might benefit the planning team, but it doesn't necessarily help the buying team or the various suppliers. Usually, it means a bigger disconnect between each of the groups. While the planners are consistently using new information to come up with a new plan, the buyers aren't getting those updates and are still basing their work around a now-outdated version of the plan. Working outside the organization on old information, the suppliers are using an even more outdated version of the plan to guide their actions. This asynchronous approach and a lack of clear communication leads to dysfunction throughout the entire supply chain. These crucial groups need visibility into the most up-to-date information so everyone is operating with the same knowledge and working towards the same goal.
Planning tools, while they can contribute real value to teams, operate under the assumption that everything will go as planned. The reality is that customer demand will be volatile and variables outside of the planner's control will come into play and cause disruptions. Manufacturers need to go beyond traditional planning tools and implement an execution tool in order to provide the planners with the visibility they need to view the real-time status of inventory items and orders.
Analytics alone don't result in action.
If visibility is the key to improving operations, shouldn't a BI tool provide that? While these tools provide great ad-hoc reporting and visualization, these tools require a substantial amount of time, money, and resources to solve for inventory optimization. Also, data visualization tools like BI don't drive communication externally, leaving suppliers in the dust. 
To remain competitive in this environment, companies must maintain continuous alignment on production priorities among buyers, planners, and suppliers—something that simply cannot be accomplished using an asynchronous approach with siloed, on-premises technology solutions and spreadsheets. Shortages are the problem today, but who knows—in five years it might be excess inventory again. Either way, the time to get in front of these issues is now.
Start resolving shortages today. 
With LeanDNA's advanced shortage management tools, your teams can view, prioritize, and act on the most critical shortages and improve on-time delivery to customers. Learn how to reduce shortages by 32% on average in the first year.