LeanDNA Named Industrial Data Solution of the Year in the 2023 Data Breakthrough Awards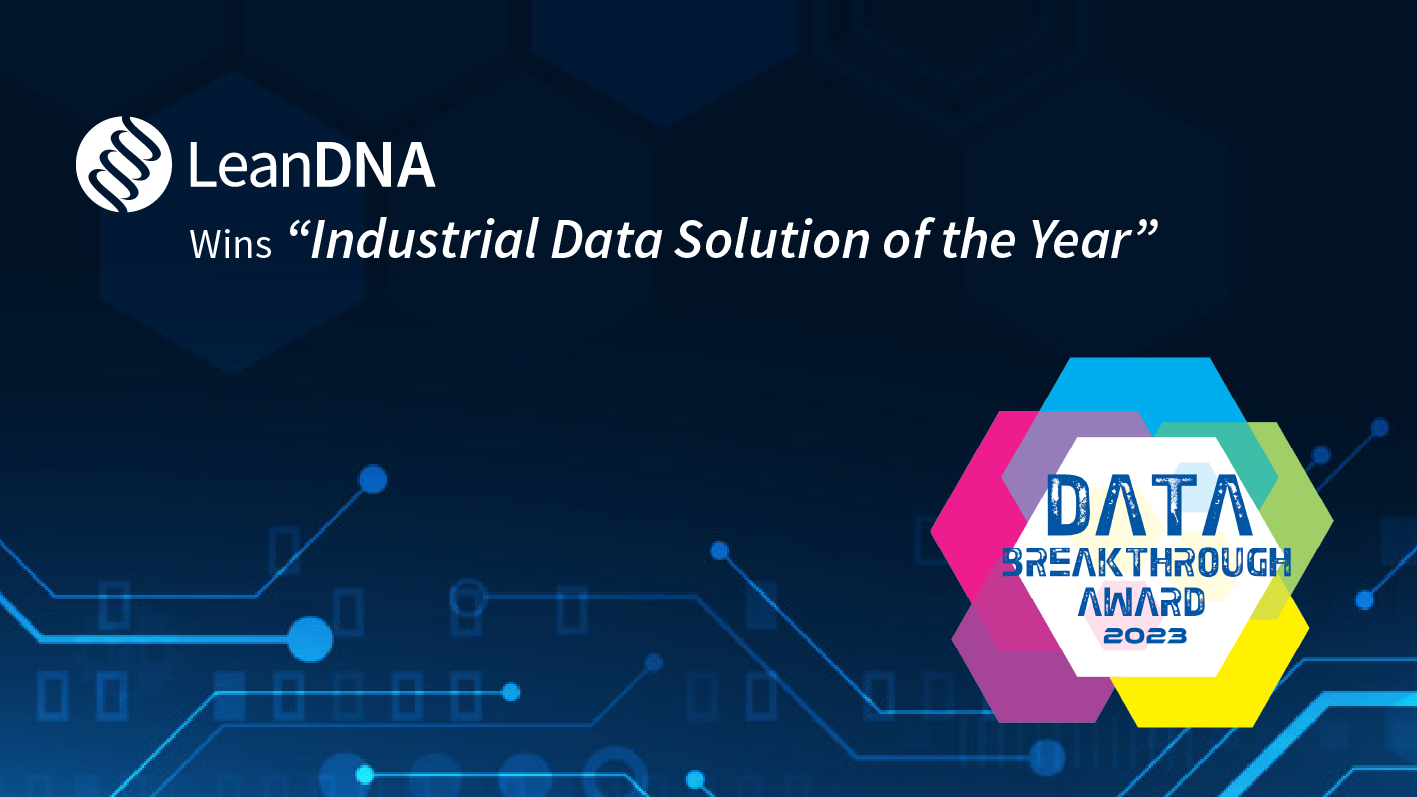 International awards recognize the best companies, products, and services in digital data
AUSTIN, Texas — April 13, 2023 — LeanDNA has been named "Data Solution of the Year – Industrial" in the 2023 Data Breakthrough Awards for its inventory optimization command center. The annual Data Breakthrough Awards highlights breakthrough data solutions and companies from across the globe. With over 2,000 nominations for the 2023 program, the industry evaluation was extremely competitive. All entries are judged on the Tech Breakthrough criteria that include innovation, performance, ease of use, functionality, value, and impact. 
"It's an honor to be trusted by top manufacturers in multiple industries across the globe," said Richard Lebovitz, Founder, and CEO of LeanDNA. "The supply chain has progressively become more complex in recent years, and it's our mission to help surface the data that supply chain teams need to optimize inventory in a world filled with disruptions."
In the past year, LeanDNA has been named one of the  Inc. 5000 Fastest-Growing Private Companies in America and a Built-In Best Place to Work. CEO Richard Lebovitz was honored as a "Pro to Know" by Supply & Demand Chain Executive. LeanDNA customer HNI won the NextGen End User Award for Analytics for its work with the company, and Johnson Controls is a finalist for a Manufacturing Leadership Award for its Collaborative Ecosystems project with LeanDNA.
The mission of the Data Breakthrough Awards is to honor excellence and recognize the creativity, hard work, and success of data companies, technologies, and products driving this growth and innovation. Data Breakthrough is part of the Tech Breakthrough organization, a leading market intelligence and recognition platform for technology leadership and innovation in today's hottest and most competitive categories of technology. See the full list of winners.
About LeanDNA
LeanDNA is a leading inventory optimization and execution platform that is solving the execution gap in the supply chain. This cloud-based platform synchronizes execution across the supply chain, empowering manufacturers to prioritize and collaborate to resolve critical material shortages and excesses. With LeanDNA, manufacturers in industries that include aerospace, industrial, automotive, and medical know they will get the right part in the right place at the right time. Learn more at leandna.com.
Contact (For Media Only):
Jodi Bart Holzband
Classic Bart PR & Communications
jodi@classicbart.com