The Critical Shortages Battle Kit 
Fighting shortages and building a resilient supply chain? Here's everything you need.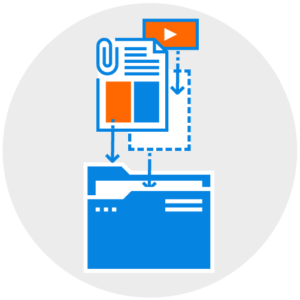 Download the resource kit
Supply disruptions and shortages are inevitable today—putting your teams in constant fire fighting mode.
This Critical Shortages Battle Kit includes the guides and best practices to prioritize and get a handle on shortages every day. 
Get exclusive access to LeanDNA's shortage resource kit, including best practices and information about prioritizing, preventing, and attacking shortages during today's unpredictable supply and demand.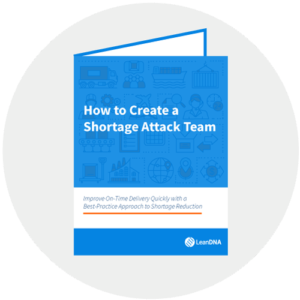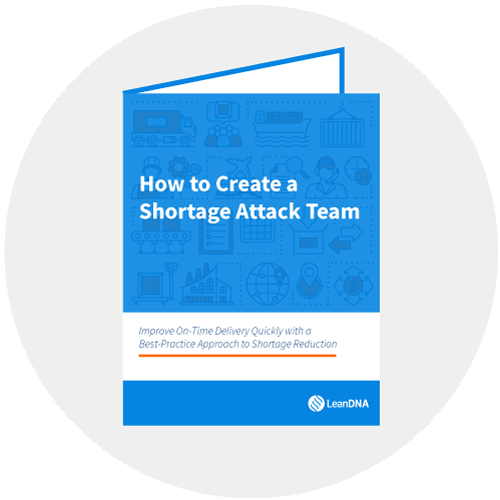 Shortage Attack Team Guide
A comprehensive how-to guide unveiling LeanDNA's recommended framework for tackling shortage reduction by deploying a cross-functional team.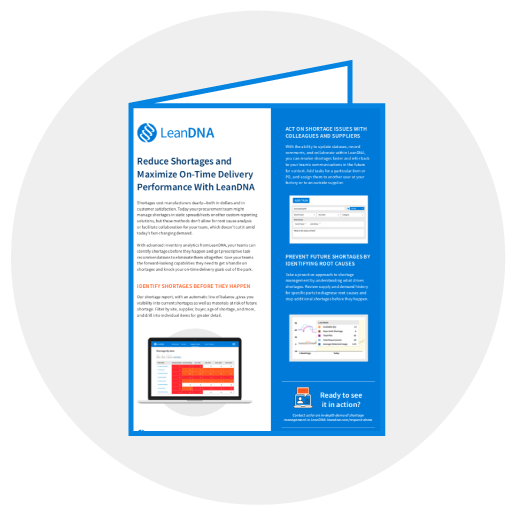 How to see, prioritize, and act on top critical shortages
Read how LeanDNA helps global manufacturers prioritize and prevent shortages in a standard automated way.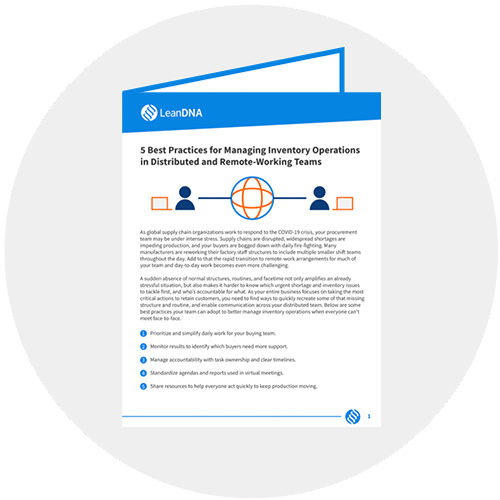 5 Best Practices for Remote Work
Five quick tips to keep tackling shortages, even through remote-work arrangements and other workforce challenges.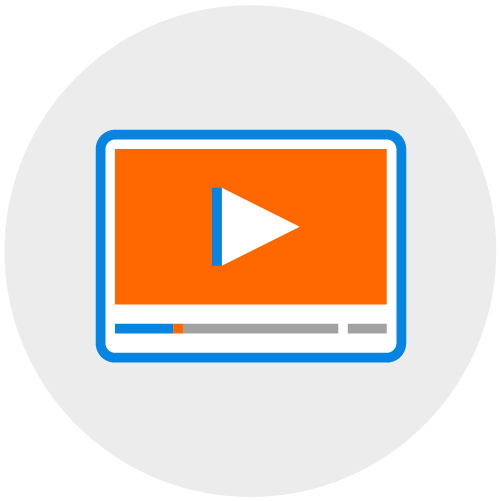 A custom 3-minute Shortage Management and Prevention Demo
Senior Solutions Engineer Brian Graham walks through the key features and functionality of LeanDNA's shortage management.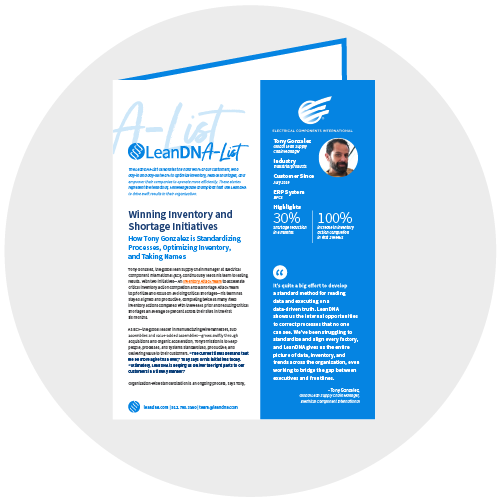 Winning Shortage Initiatives
A story about how one global manufacturer created a Shortage Attack Team to reduce critical shortages by 30 percent shortage reduction in six months.
SHORTAGE REDUCTION IN 6 MONTHS
"Today's challenges demand more agility than ever. Tackling our critical shortages using LeanDNA's automatic shortage prioritization helps us identify, standardize, and take action on the different aspects of our current supply across each factory. In the first six months of these initiatives, we've seen an average 30 percent shortage reduction across three of our sites. Ultimately, this is helping us deliver the right parts to our customers in a timely manner."
See how other LeanDNA customers are reducing shortages