5 Tips for Remote Inventory Management
Best Practices for Managing Inventory Operations in Distributed and Remote-Working Teams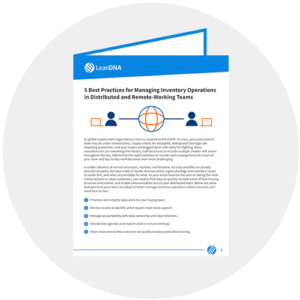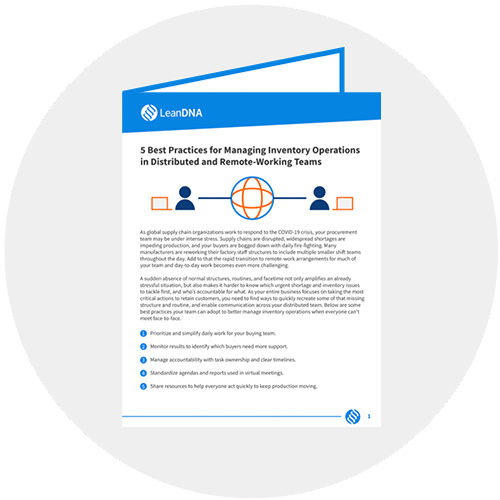 Working remotely is challenging on its own, but when coupled with the widespread supply disruptions facing manufacturers today, it can make the daily work of supply chain professionals even more hectic.
This guide offers five best practices to help teams foster collaboration and keep tracking toward inventory optimization and shortage reduction goals—even when you can't meet face to face. You'll learn how to:
Prioritize and simplify daily work for your buying team.
Monitor results to identify which buyers need more support.
Manage accountability with task ownership and clear timelines.
Standardize agendas and reports used in virtual meetings.
Share resources to help everyone act quickly to keep production moving.
JUST A FEW OF OUR CUSTOMERS