"Tackling our critical shortages using LeanDNA's automatic shortage prioritization helps us identify, standardize, and take action on the different aspects of our current supply across each factory. In the first six months of these initiatives, we've seen an average 30 percent shortage reduction across three of our sites. Ultimately, this is helping us deliver the right parts to our customers in a timely manner."

– Tony Gonzalez, Global Lean Supply Chain Manager at Electrical Components International
Today's manufacturing landscape is defined by increased market volatility, demand fluctuation, and supplier limitations amid COVID-19. The state of the world has certainly heightened the daily challenges of supply chain procurement teams: For some manufacturers, demand has plummeted and inventory levels must be readjusted quickly. (If that's the case for your organization, check out our Inventory Attack Team approach). For others, it's the plight of the critical shortage: supplier limitations or site shutdowns lead to missing parts, missed delivery targets, contract penalties, and disappointed customers. 
Luckily, these challenges don't have to overwhelm your supply chain organization. A Shortage Attack Team provides a strategic, sustainable approach to shortage management, so your procurement team can operate with confidence that they're addressing the most urgent shortages each day.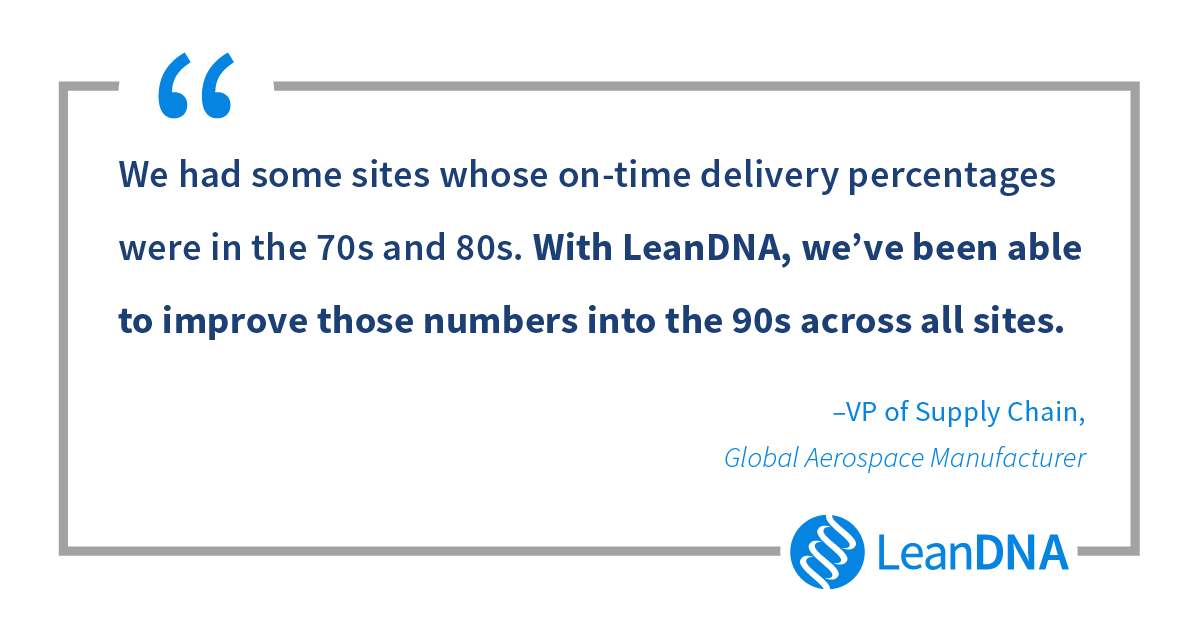 Here's the approach. 
First, align on the best shortage prioritization methods for your team. 
We know that the perceived criticality of shortages differs from one factory team to the next. Choose the right combination of methods—by depth of delay, revenue, customer order date, or more—to establish a method and strategy for prioritizing your most pressing material shortages. By standardizing on your approach and aligning your organization on the business's definition of "critical," you can focus on the tactical actions needed to prevent any hold-ups in the operation. 
Then, choose your team and communication plan.  
Shortage Attack Teams are cross-functional groups. The who's who of the team depends heavily on your organization. However, our advice is twofold: 
First, select representatives from the supply chain or procurement teams at each site and get their buy-in first. The team will be charged with triaging shortages by criticality, so they have to know what they're signing up for. 
Second, select a lead champion of the team. We recommend a senior procurement or planning manager who has deep knowledge of the purchasing and production processes, and who understands the impact of critical shortages on production. 
The kick-off meeting is pivotal. This is where you'll establish the measurable goals your teams will be held accountable for. From there, regular check-ins with the team present an opportunity to review the top 5 to 10 percent of shortages to address per site, discuss any roadblocks or issues, and adjust accordingly. Keep this up weekly until your team's goals are met. 
Last, drive shortage reduction through daily accountability. 
Once the team and cadence are established, swift work can be done to review and drive action on the most urgent shortages. In the full Shortage Attack Team guide, you can find a list of tasks for each member of the group, including Team Lead, Planners, Site Supply Chain Leaders, Buyers, and Production or Operations Leader.
Our advice? Start small and realistic, then gradually increase the volume of tasks. 
In true agile fashion, we always recommend starting small and iterating. Establish your team and some realistic goals, striking a balance between the quantity and value of shortage action items. The team and communication cadence are the most important elements to start—process is key to make any initiative a success, especially in a demand-fluctuating environment like today. 
Download the step-by-step guide to learn how deploying a Shortage Attack Team can help you re-establish operational command at every level of your supply chain organization and drive lasting improvements to customer on-time delivery.
Are you a current LeanDNA customer? Reach out to your customer success manager for the full guide, including reports, widgets, and automated shortage prioritization capabilities.